This week we are reminded to be grateful for life.
Every day, we make thousands of choices and most of them are automatic responses. Many are made in an instant and most are not conscious. We rely on instinct and intuition honed from years of experience and knowledge.
Last Friday, I looked directly into the eyes of a man who was taking a life with his own hands.
No words. No gestures. Just a very clear message in the night. Keep walking.
It happened in a few short moments that will be with me forever.
A short time later, I learned the truth of what I had seen.
This is not my story. This is their story. I am a witness.
Going against my habit, I did not reach out to help. I recognized the danger. I chose my life. As I walked away sending love, I became acutely aware of the cycle of life. I am beginning to recognize the delicate balance between help and interference.
With each decision, we choose to learn our own lessons in our own way.
This lesson in letting go is timely as I practice my new habit of reaching out for help.
No human is expected to manage this earth walk on our own and yet we try. As I reach out, I am discovering that those most in need often offer the most and ask the least. I am getting comfortable with rejection.
Helping makes us feel capable. Asking for help is a step into vulnerability.
In this world where life begins and ends every day, we live with our choices.
While each decision every day may not have the same impact as the next, every single one makes an impact. Whether it is our own life or the life of another, lives are affected each time we choose this over that.
This day of mine includes juggling data, death, drilling and debt.
I choose to continue with gratitude in the face of adversity.
What are you grateful for?
Naturally,

Everything is connected.
Listen to your own heartbeat.
"The best way to predict your future is to design it." Abraham Lincoln
---
Get the full edition of the community newsletter in your inbox every week with a roundup of the latest events on the calendar, fresh listings on the directory, special promotions and member updates — join for free.
---
Calendar | Marketplace | Directory
---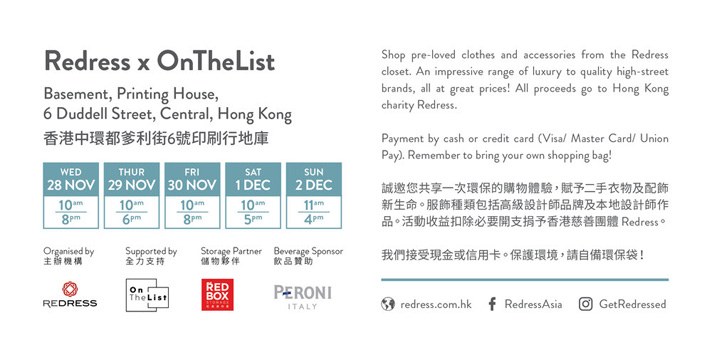 ---
HK heartbeat is produced with the generous support of our personal and business members. If you haven't already done so, please sign up as a Community Member to stay in touch and consider a contribution.
---
Cover photo by Kinzie