Musicians rise from the ashes of a tough year
We are rising from the ashes after a tough year for live music.
Our new outdoor harborfront music festival offers peace of mind for local musicians along with their audience with private pods for easy social distancing.
"Music is a moral law. It gives soul to the universe, wings to the mind, flight to the imagination, and charm and gaiety to life and to everything." Plato."
---
The Wild Boar Music Festival
DATE : Sunday 14 March 2021
TIME : 1-4:30pm (afternoon session); 6-10:30pm (evening session)
PRICE:  HK$250 (afternoon) | HK$300 (evening)
VENUE: The Grounds at AIA Vitality Park
TICKETS: Buy online here
ORGANIZER : The Underground HK
Rising from the ashes of a tough year for live music, the Wild Boar Music Festival is determined to revamp gigs as you know them. The day's rundown has been curated by The Underground to showcase some of the best Hong Kong bands in a SARS 2.0 responsible outdoor setting.
Get ready for a full afternoon and evening of musical antics.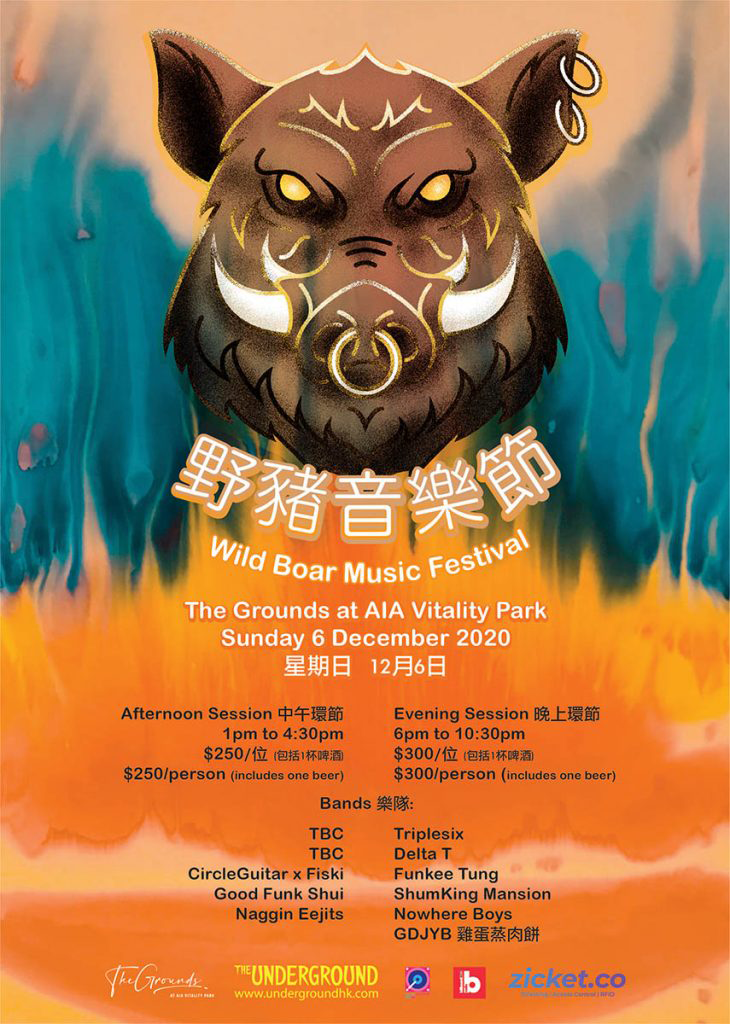 The afternoon session (1-4:30pm) promises all-round entertainment to get you grooving, with performances from the likes of singer-songwriter CircleGuitar and Good Funk Shui to Celtic rockers The Naggin Eejits.
The evening session (6-10:30pm) will up the ante and crank up the volume. With rap acts TripleSix and Delta T, funk rock band Funkee Tung, psychedelic delights ShumKing Mansion, cinematic-rockers Nowhere Boys, and finally an all-girl math rock band GDJYB 雞蛋蒸肉餅 headlining the evening session, we've got what you need to turn this year around.
Tickets can be purchased in groups of two or four in accordance with local government regulations.
Gather some friends, rediscover the joy of live music and make some rocking new memories.
The day's rundown has been curated by The Underground, established 16 years ago to promote live music in Hong Kong.
The Grounds at AIA Vitality Park bills itself as Hong Kong's Ultimate Socially Distanced Entertainment Experience. Audience members are seated in private pods with large deck chairs and do not need to leave their pod to order food and beverages. Extensive cleaning will be carried out between the afternoon and evening sessions so you can enjoy the festivities with peace of mind.
Your private pod includes:
2.5m x 2.5m picket fenced garden
1.5m distance between each pod
4 x extra large deck chairs
1 x table
1 x lamp
Tickets are available here.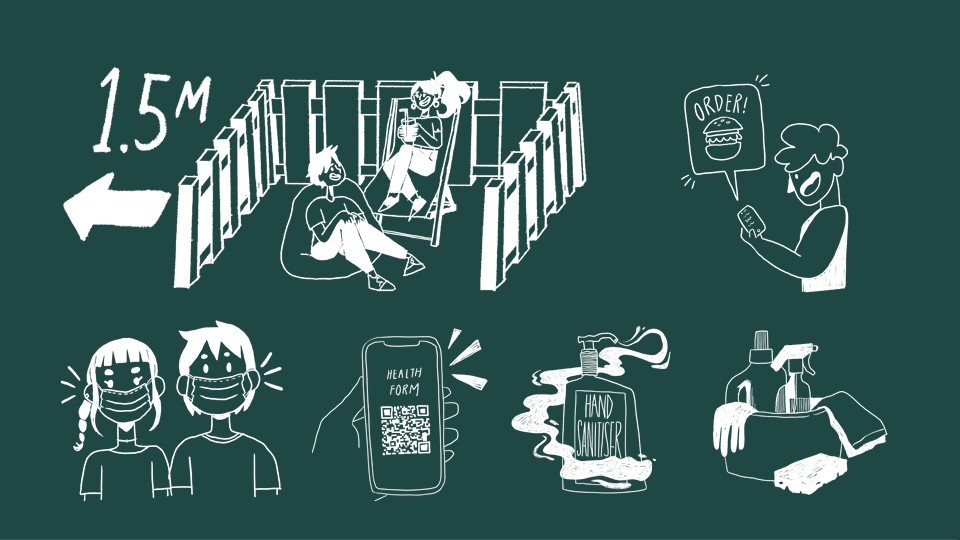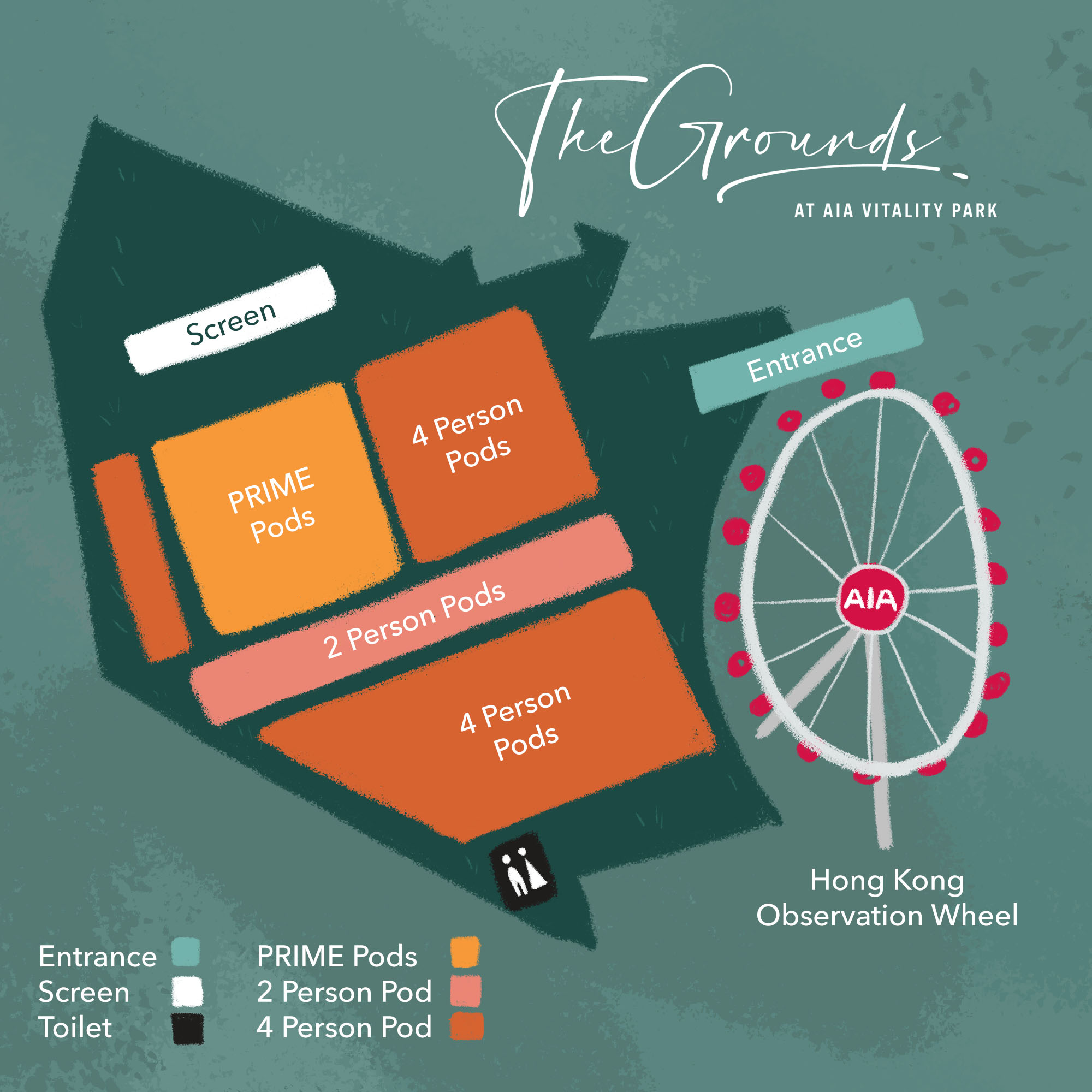 Hong Kong's ultimate socially distanced entertainment experience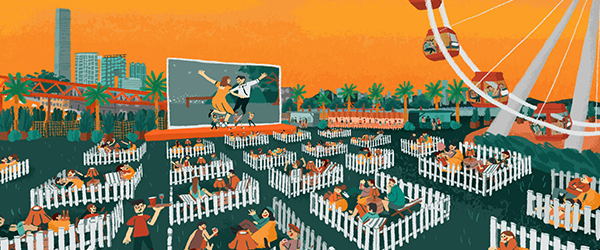 The Grounds at AIA Vitality Park incorporates a giant LED screen, state of the art sound system & hi-tech stage, bringing a selection of entertainment options to the Hong Kong Harbourfront for you to enjoy from the comfort and safety of your own private pod.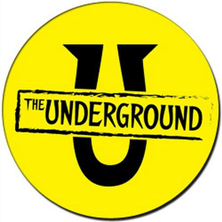 Established in 2004 to promote our vibrant and diverse music scene at local venues making it easy for everyone to support Hong Kong musicians
"Music is a moral law. It gives soul to the universe, wings to the mind, flight to the imagination, and charm and gaiety to life and to everything." Plato

Posted: 25-Nov-20