Of all the commercial holidays, we can think of none with the power to stir more anxiety and pile more stress on more people than the one day of the year named in honor of a Christian saint and intended to celebrate romantic love.
Today is a favourite day because I love writing and I love love.
If we believe all the hype, we might be convinced that today is all about getting the perfect card and buying the perfect gift and choosing the perfect flowers and booking the best table at the perfect restaurant for the perfect date and the perfect meal with our perfect partner.
This is so wrong when there is so much love around us every day.
It took a while to figure it out, but after years of missing out, I finally discovered that love is not something we get — it is something we share with each other.
To be honest, I have not celebrated Valentine's Day with a partner for a really long time because I have taken the time to heal deep scars and nurture a relationship with myself and it turned into a really long time.
In those early years, I bought into the fear and felt a bit lonely and pathetic amidst all the public declarations of love.
Then I rejected it completely as yet another commercial ploy so it meant nothing at all. Now the holiday is an opportunity to express my love …
I love everyone who recognizes the miracle of life.
I love everything about our natural world.
I love couples who take their wedding pictures everywhere.
I love the local market vendors selling a variety of colorful produce I don't recognize.
I love youth whose dream for the future is to make a difference.
I love parents who listen to their children and question the system.
I love people who dream of a zero-waste economy.
I love our eco-heroes who go out of their way to raise awareness.
I love the men and women who make it easy for me to get everywhere.
I love the growing appetite for produce and products with minimum processing and packaging.
I love local entrepreneurs who balance healthy profits with a healthy social impact.
I love the child who hasn't yet learned now to not  freely express herself.
I love Hongkongers who are thinking beyond the mall and exploring ways to live a greener life.
I love chefs who take the time to source ingredients in the spirit of sustainability.
I love this crazy fishing village that calls itself Asia's World City where diversity is our heritage.
I love listening to the birds singing the sunrise and sunset each day.
I love our passionate professionals taking an holistic approach to personal health.
I love the teacher who started caring for the homeless and started a movement.
I love the beautiful country parks that are the lungs of Hong Kong — a quick trip from the urban jungle.
I love local farmers who defend our right to grow food.
I love the guy and his son who showed us a polite way to trash the checkout.
I love our expanding community of conscious decision-makers.
Sometimes I think it's simply a sign of age that I have become more understanding and accepting but I realize it is not only about age.
It is my willingness to end my suffering by experiencing the pain I avoided for years with shopping and eating and unhealthy relationships.
I know a lot of people a lot older than me who have yet to realize that what we resist persists; that the quickest way to feed anger is to get angry; that hate is the best way to feed hate, that blame is the quickest way to avoid blame and that love wins every single time.
I am learning how to love by finding the courage to face my fears, speak my truth, walk my talk and be my best me.
We will explore our idea of love a little further when we gather for our new series of SoulFood Socials coming soon.
To whom will you write your love?
Naturally,

Founder & Publisher
www.heartbeat.com.hk
natural life in the fast lane
Everything is connected.
Listen to your own heartbeat.
"Love and compassion are necessities, not luxuries. Without them humanity cannot survive." Dalai Lama
First published on 14 February 2017 and updated 14 February 2023
---
---
Fresh content and local connections for everyday choices since 2001 … naturally
Hong Kong's original natural lifestyle community is home to thousands of individuals, businesses and organizations sharing fresh content and local connections for authentic products, services and programs. With everything from acupuncture to zero-waste solutions, our members have everything you're looking for — even when you're not sure what you're looking for — chemical-free health and beauty, lifestyle services, whole food, sustainable fashion, eco-style, green gadgets and more … naturally.
---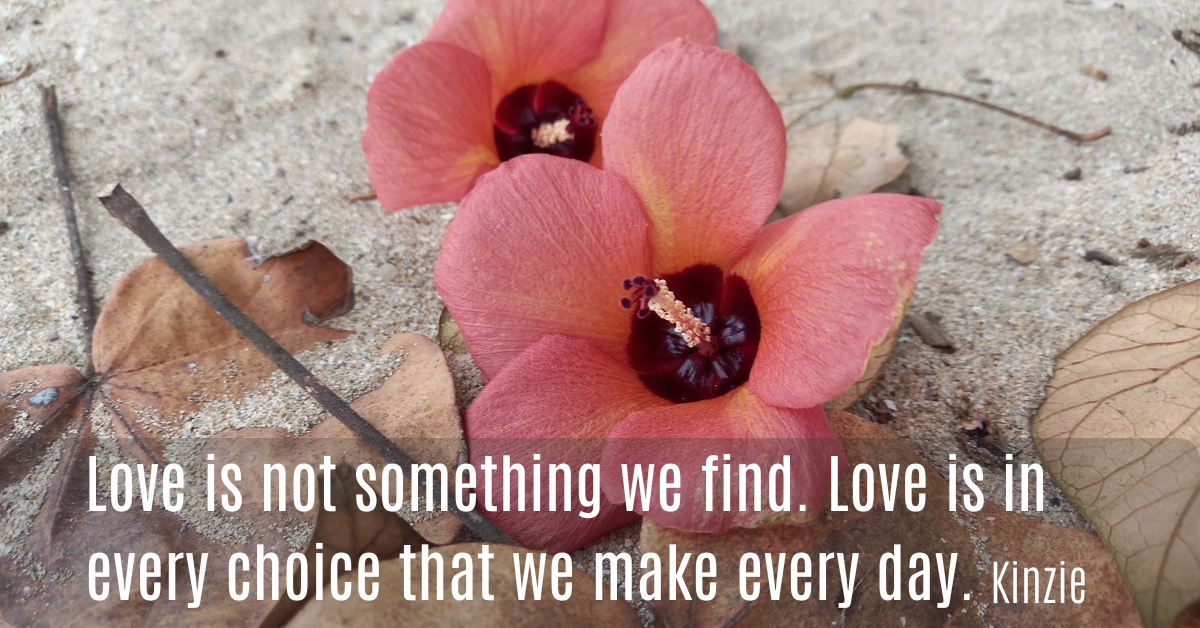 Photo by Kinzie