Second annual citywide thought leadership campaign to eliminate the volume and toxicity of waste and materials, conserve and recover all resources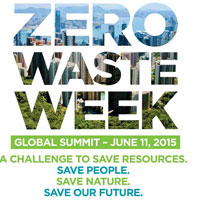 Zero Waste Global Summit
DATE : 11 November 2016
TIME : 9am-12:30pm
PRICE : HK$850 | HK$400 student/nonprofit
PLACE : The Cityview
ADDRESS : 23 Waterloo Road, Yau Ma Tei, Kowloon
ORGANIZER : Ecozine
TEL : +852 2868 5585
EMAIL : info@ecozine.com
WEBSITE : ecozine.com
BOOKING : book online
DETAILS : read more
International experts and local thought leaders present case studies on Policy, business, education and technology, followed by panel discussions and workshops. Delegates will gain waste reduction solutions and implementation strategies for business, hospitality, restaurant, and home applications.
Confirmed Presenters
Ruth Abbe – President, Zero Waste USA (USA)
Alvaro Soler Alpa – Artist (Spain)
Richard Anthony – Chair, Zero Waste International Alliance (USA)
Bobsy – Founder, Mana! Fast Slow Food (Hong Kong)
Lisa Christensen – Founder & CEO, Ecozine / HK Cleanup (Hong Kong)
Diane Cohen – Founder, Plastic Pollution Coalition (USA)
Nissa Marion – Co-founder, Editor in Chief Ecozine / Hong Kong Cleanup (Hong Kong)
Pal Martensson – Member, Zero Waste International Alliance (Sweden)
---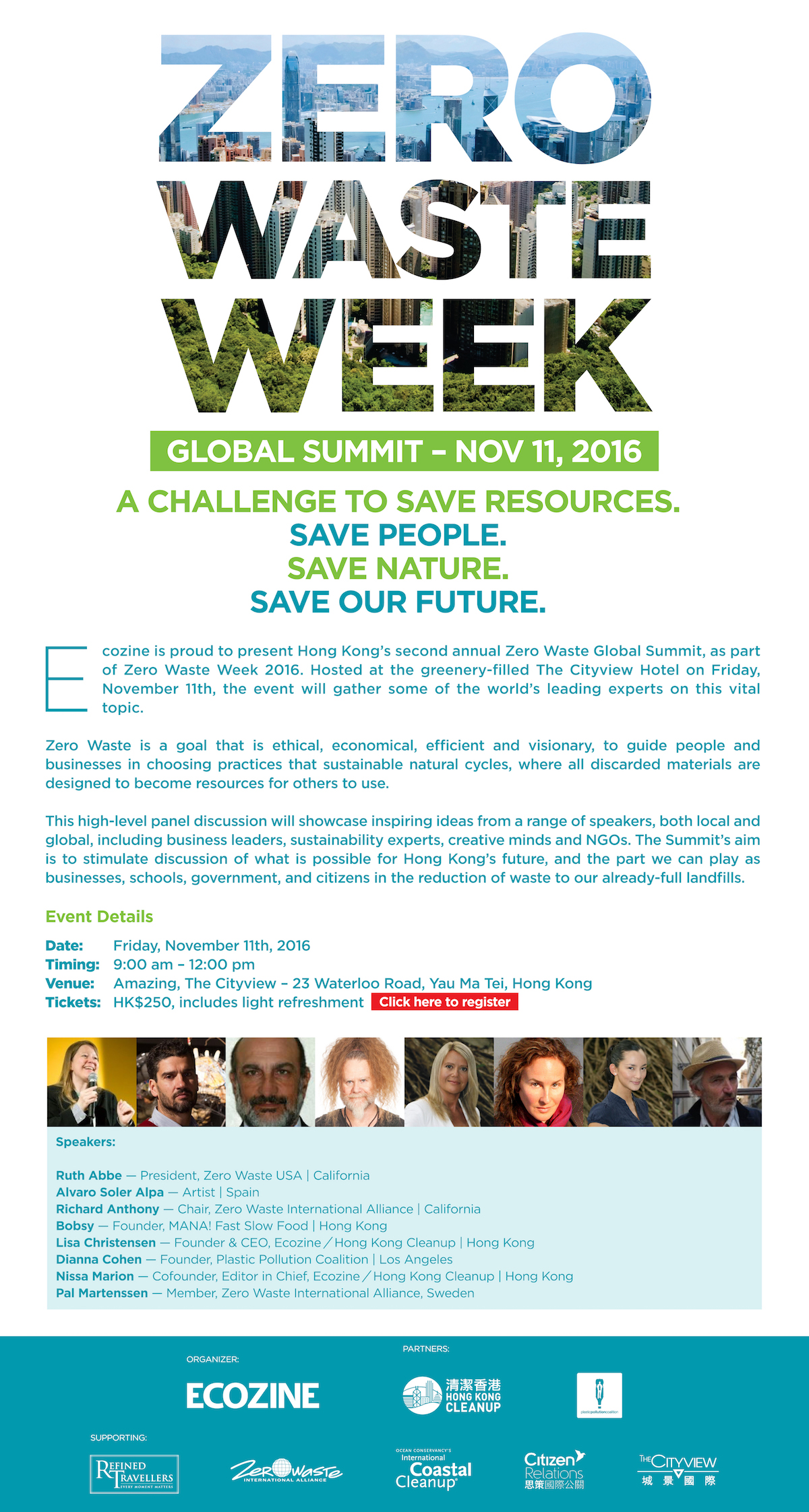 POSTED : 12-Sep-16
---
Visit the marketplace for more … naturally
Join HK heartbeat and be the change … naturally.
---