A musical journey through the last hundred years in response to conflicts across the globe: profits to Medecins Sans Frontieres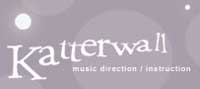 The Art of War: A Choral Response to a Century of Conflict
With Bethan Clark
DATE : Monday 12
TIME : 8-9:30pm
PRICE : HK$200
PLACE : St John's Cathedral
ADDRESS : 4-8 Garden Road, Central
ORGANIZER : Katterwall
CONTACT : Bethan Clark
TEL : +852 2575 3931
EMAIL : info@katterwall.com
WEBSITE : katterwall.com
PURCHASE : purchase online
LINK : read more
The Art of War is a musical journey through the last hundred years, featuring vocal music written as a response to conflicts from across the globe, including the Spanish Civil War, Second World War, Vietnam War, Liberian Civil War and Iran Iraq War.
The cast of more than a hundred includes a chamber choir, a youth choir, soloists, actors and a live band.
All profits will go to Medecins Sans Frontieres, an international, independent, medical humanitarian organization delivering emergency aid to people affected by armed conflict, epidemics, natural disasters and exclusion from healthcare. They offer assistance to people based on need and irrespective of race, religion, gender or political affiliation.
---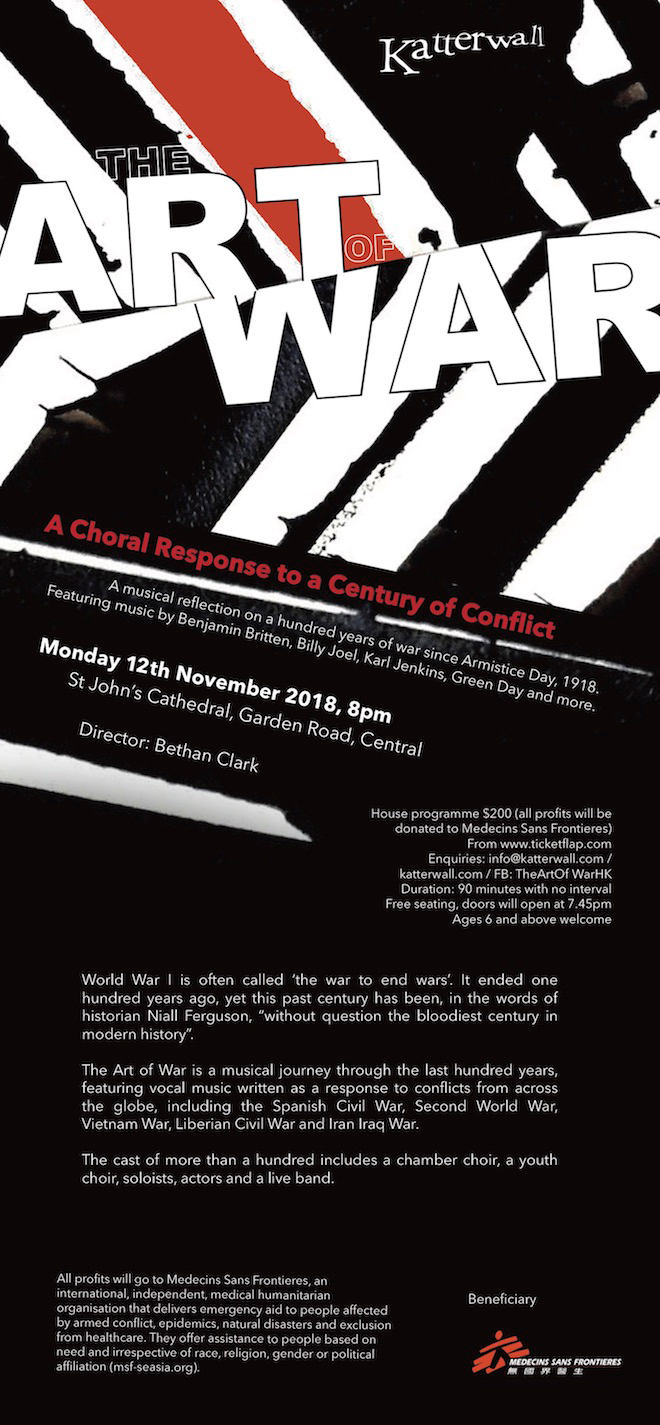 POSTED : 22-Oct-18
---
Visit the calendar to find out what's on in Hong Kong … naturally
Visit the marketplace for more … naturally
Join HK heartbeat and be the change … naturally.
---