Local musicians volunteer their time to play at Hong Kong's longest-running outdoor music festival and raise funds for Child Welfare Scheme Hong Kong running education and training projects in Nepal
To volunteer, rent a market stall, run in the Lamma8 / Lamma14, play volleyball, join beach cleanup (before and after) or find out more PM @LammaFunDay or email . All ages welcome, but you must be over 18 to work on the bar.
Lamma Fun Day Beach Music Festival
DATE : Saturday 27 October
TIME : 11am-10pm
PRICE : Free
PLACE : Tai Wan To Beach
ADDRESS : Yung Shue Wan, Lamma Island
ORGANIZER : Child Welfare Scheme
CONTACT : Zein Williams
TEL : +852 2526 8810
EMAIL : info@cwshk.org
WEBSITE : cwshk.org
DETAILS : read more
Now with two stages, Lamma's biggest annual community event raising funds for Child Welfare Scheme.
Market stalls, arts and crafts activities, a licensed bar, international food stalls, arts and crafts, beach volleyball plus football and games for kids add to the fun at this family-friendly festival.
The event starts with the 8km and 14km Lamma8 and Lamma14 trail runs to the south of the island before returning to Tai Wan To Beach. Some 600 or so athletes, corporate teams and hikers will come for the run and stay for the fun.
Reusing, recycling has always been strongly encouraged and we improve each year.
Free water is available, food is served in biodegradable containers and drinks are discounted by HK$10 when you bring or reuse a cup at the licensed bar. Local environmental group Living Lamma volunteers are looking for help to clean the beach before and after the event.
Thanks to everyone who volunteers, runs, plays music, buys gifts, donates, plays football, plays volleyball, has their fortune told, or has a drink and a bite to eat at Lamma Fun Day – children and young people Nepal have a better start in life. This popular music and community event has helped raise almost HK$1.7 million since the first Lamma Fun Day in 2000.
---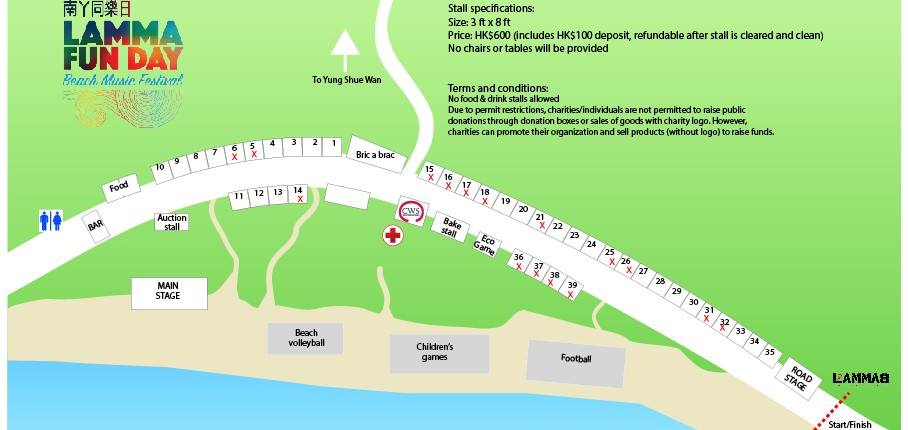 Charity Volleyball
Hong Kong Volleyball (HKVB) is organizing charity beach volleyball tournament this year.
To register your team : www.cwskh.org/event/charity-beach-volleyball-tournament/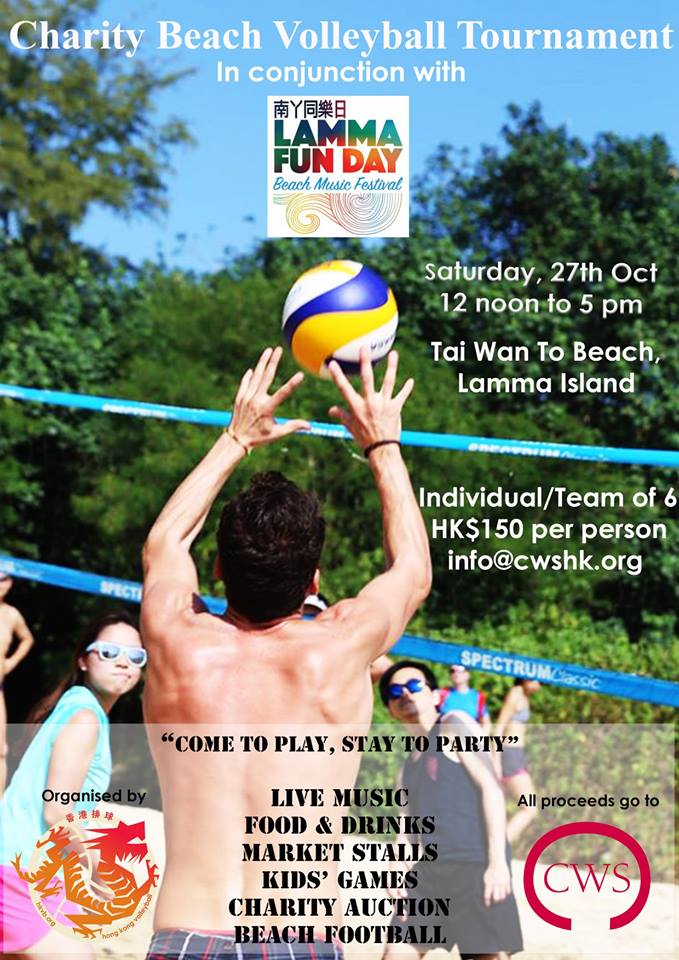 POSTED : 17-Jul-18
---
Visit the calendar to find out what's on in Hong Kong … naturally
Join HK heartbeat and be the change … naturally.
---
---