We're switching off our lights and gadgets for our annual earth hour dinner; 12 courses; plant-based, 90% raw, local organic.
Earth Hour Night
DATE : Saturday 30 March 2018
TIME : First seating 5:30-8pm | Second seating 8:30pm-late
PRICE : HK$980 with Elixir Pairing | HK$498 with juice pairing
HK$450 to add natural & organic wine pairing by La Cabane A Vin
PLACE : Grassroots Pantry
ADDRESS : 108 Hollywood Road, Sheung Wan
TEL : +852 2873 3353
EMAIL : info@grassrootspantry.com
WEBSITE : grassrootspantry.com
RSVP : book online
EVENT LINK : view details
LINK : view on Facebook
This year, we have crafted 12 very special dishes each highlighting immediate ways to reduce greenhouse gas emissions.
Think: a Silvopasture inspired dish of Raw Vegetable Chorizo, Summer Fig Chutney, Foraged Weeds and Pine Nut Manchego; or invest in renewable energy though aggressive Solar Farm developments in a visually appealing dish of Grilled Eggplant, Coconut Tzatziki, Purple Potato, Radicchio and Parsnips. How about encouraging Access to Education for Girls with an Almond Pastry Cream Panna Cotta served with Lotus Flower Tea and Dehydrated Hibiscus Leather?
According to the United Nations, we have a dozen years to act on climate change before the world as we know it is lost.
Whatever your views and best practices are, we are certain we can do much more to inform and implement systems change to heal our planet for our future generations.
---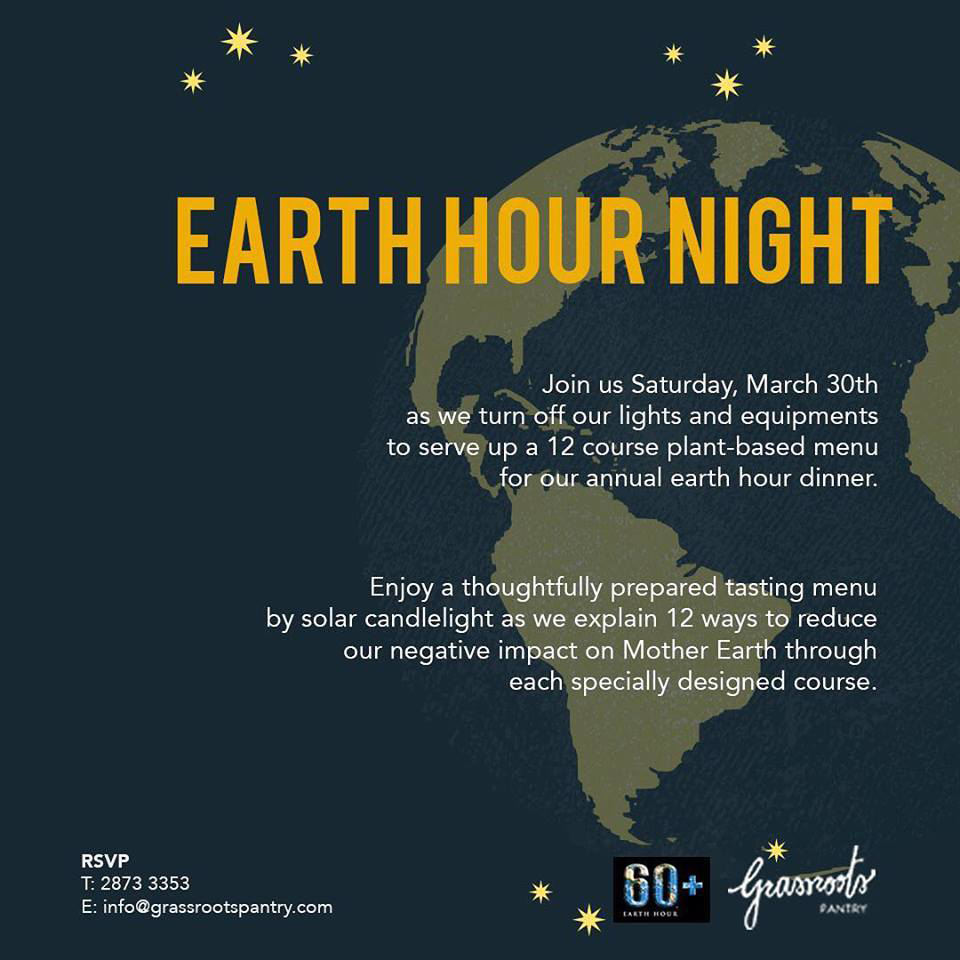 ---
POSTED : 01-Mar-19
---
---