Get out and view the new additions to the art scene this season, another sign that change is here … naturally.
Thanks to Keilem Ng at Eco Marine for the update.
---
Liina Klaus
"Beyond Plastic" at Heritage 1881 Saturday-Sunday 29-30 March
Liina works with Plastic Free Seas, volunteers curate beaches and create rainbows.
"A lot of people want to know where the colourful rubbish goes after an installation. Here are the numbers:
— 70% landfill (refuse collection point in Yuen Long; from there to one of the Hong Kong landfills
— 20% storage for reuse in next art project
— 10% compost (organic materials)
— the sand will go to a permaculture garden in the new territories
Unlike organic material plastic does not go away. It does not break down. It only breaks up into smaller and smaller pieces until it enters the food-chain in the form of micro-and nano-plastics. Micro-plastics are found in soil, drinking water, in the ocean, in plankton, in fish, clams and other sea-food we eat. Even to put these plastics into the landfill doesn't feel safe. It goes from the ocean to the beach and then into the soil. I have seen photos of landfills built close to the ocean in Taiwan that have opened up because of storms and weak construction. For now, I have to trust that the environmental department in Hong Kong will keep them safe and durable for the next couple of decades.
And then?"
Liina Klaus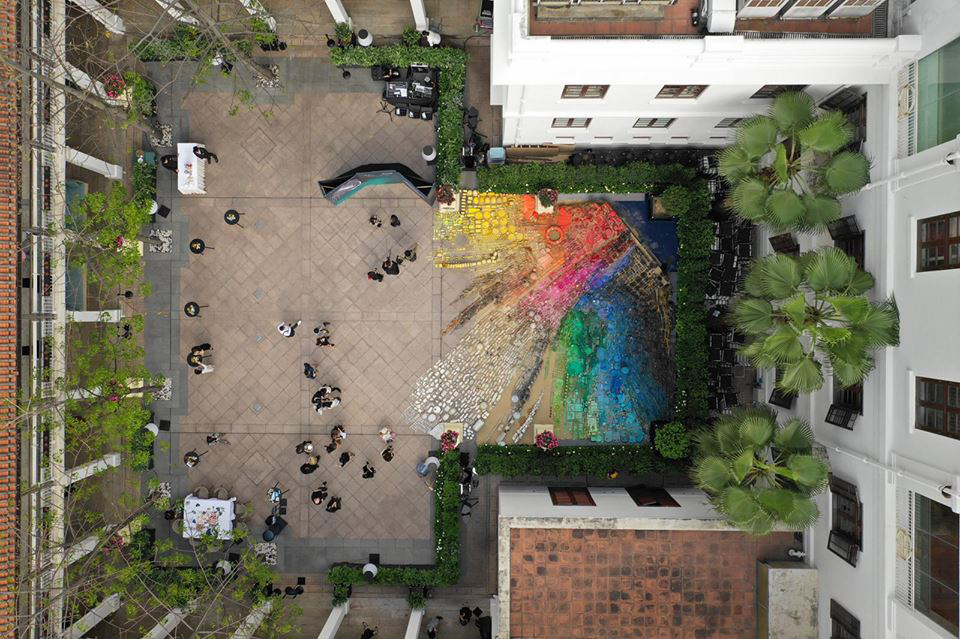 "Make art not waste" Lii Na
---
Valerie Portefaix – Map Office

"Moving Ghost Island" at Oil Street shared by Harry Chan at Save the Oceans
---
Derick Melander

"Dramatic Night Sky" at Star Street Precinct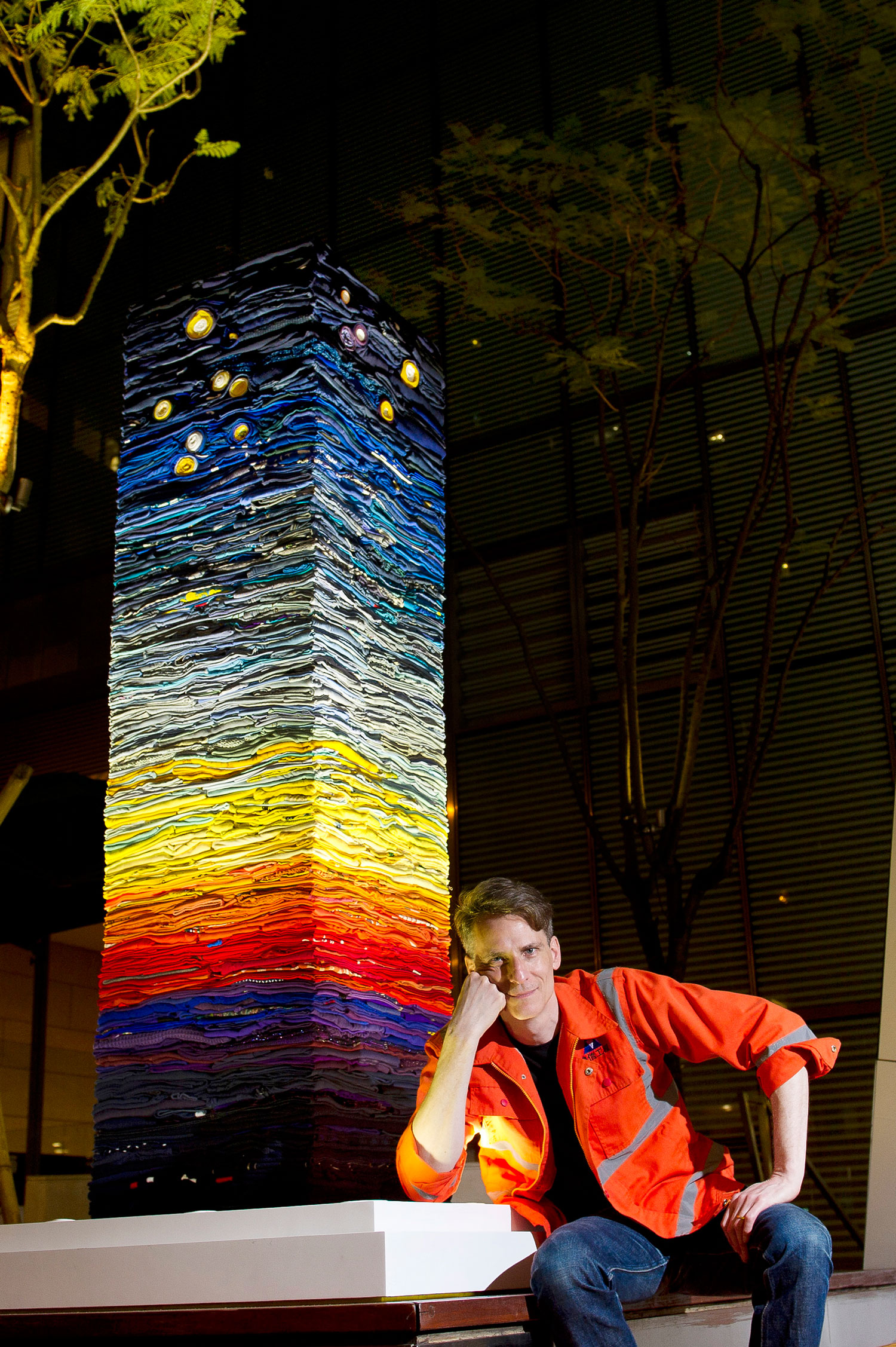 'Dramatic Night Sky' is a sculpture by Derick Melandar commissioned by Swire Properties for Starstreet Precinct in collaboration with Redress Asia. Weighing 315 kg, the installation represents more than of the amount textile waste that enters Hong Kong landfills every hour. The clothes will be distributed to local partner charities after the event.
Here is Derick interviewed by Green Queen.