Remember people who died and injured cycling and quietly state we are here, deserving respect and consideration on the road.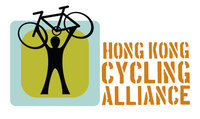 Ride of Silence Hong Kong 2019
DATE : 15 May 2019
TIME : 7:15-9:45pm
PRICE : Free
PLACE : Meet at TST Clock Tower
ADDRESS : Tsim Sha Tsui, Kowloon
ORGANIZER : Hong Kong Cycling Alliance
EMAIL : hkcyclingalliance@gmail.com
WEBSITE : harbourfrontcycleway.hk
LINK : view on Facebook
All cyclists are invited to ride together to remember 11 people who died and support 1600 who were injured while cycling in Hong Kong in 2018 and to quietly make the statement that "we are here" and deserve respect and consideration on the road. This is one of hundreds of such rides around the world at the same time, annually on the third Wednesday in May.
This will be the 14th year we have ridden together in this way.
Reminder: please let's ride quietly or in silence as we remember others.
Route: TST Clock Tower (Starting point) > Eastbound Salisbury Road > Northbound Nathan Road > Westbound Lai Chi Kok Road > Northbound Wong Chuk St > Westbound Yu Chau St > Southbound Yen Chow St > Eastbound Lai Chi Kok Road > Southbound Nathan Road > TST Clock Tower (Finishing point)
Police will inspect bikes for lights (front and back) and brakes, and probably reflectors and bells. Please be prepared.
Bad Weather: We'll continue under Amber or Red rainstorm warning signal. Event will be postponed to another date if Black rainstorm warning signal is in force or in prospect.
Please dress and behave to show respect to those who died last year and support for those who were injured. If not silent, please keep your voice low and please no music on the ride.
For details of the hundreds of other Ride of Silence events around the globe, and the worldwide message that we are carrying, visit www.rideofsilence.org.
---
Remembering Hong Kong Cyclists– SCMP
---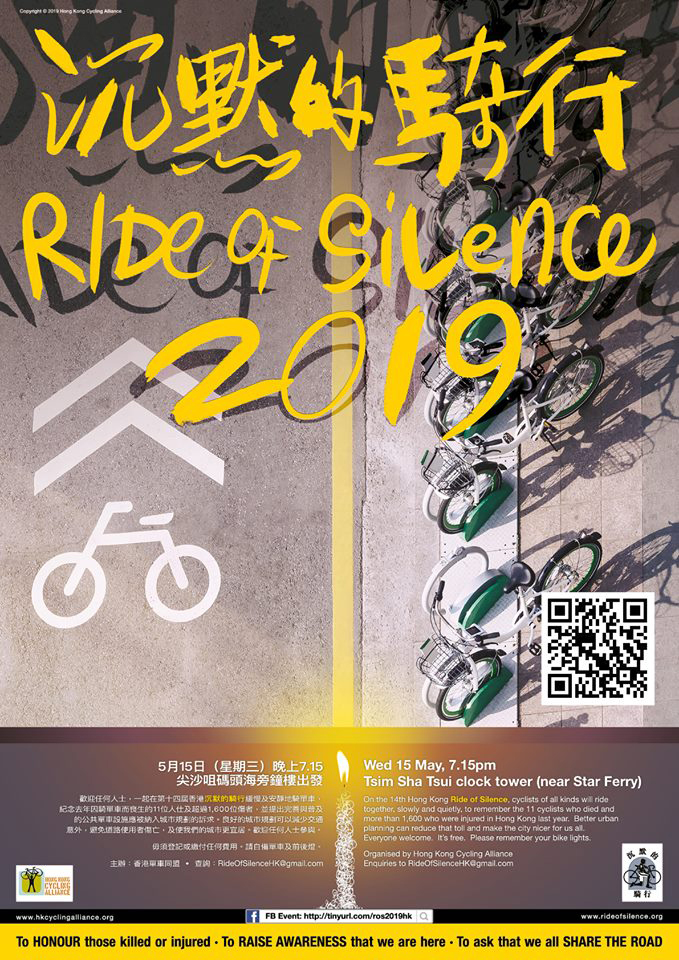 Image by Hui Siu Kong
POSTED : 01-Apr-19
---
Visit the calendar to find out what's on in Hong Kong … naturally
Visit the marketplace for more … naturally
New members are welcome … naturally.
---