Nourish and deepen the connection between mother and child with lots of fun and love with a variety of classes.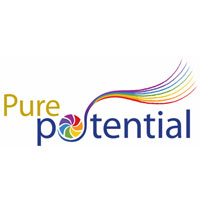 Mum & Child Empowerment DayFest
By : Michelle Harris
DATE : Saturday 2 March 2019
TIME : 9:30am-5:30pm
PRICE : HK$2,500 (includes lunch and all materials)
PLACE : Platform Coworking + Events
ADDRESS : 120 Connaught Road West, Sai Ying Pun
ORGANIZER : Pure Potential Worldwide
CONTACT : Michelle Harris
TEL/WHATSAPP : +852 9180 0763
EMAIL : michelle@purepotentialworldwide.com
WEBSITE : purepotentialworldwide.com
LINK : view on Facebook
Special guest teachers join Michelle Harris for a day of connection, food, aromatherapy, meditation and fun.
Helen Channie brings family together with yoga, aligning mind and body with breath and asanas that include group and partner poses.
Melissa Shadforth explores practices to connect with our mind and body and understand how our personal values can influence our way of being and guide us to be our true self when gathering with peers and family.
Ayelet Idan teaches eating well with simple, healthy, vegetarian dishes to nourish your body and participants share the meal prepared.
Katie T Larson leads an art and expression session, capturing moments together in a colorful memory book to celebrate the unique relationship between you and your child.
Lilian Fung guides a hands-on class to make and decorate an aroma stone and create a healthier living environment with fun, joy and love.
Minal Mahtani introduces a form of ancient yoga, Kirtan, chanting empowering mantras to access inner peace, our true essence and a state of mindfulness in the powerful connection between parent and child.
Michelle Harris guides a meditation with crystals to journey with your child; let go of any old patterns that no longer serve; connect to each other's uniqueness and strengthen the bond between you.
POSTED : 12-Feb-19