Julie is a PhD Candidate in Circular Economy at CUHK developing economic scenarios to assess local potential and current recycling.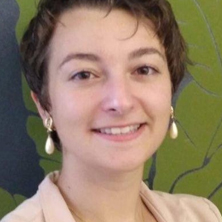 Unveiling Hong Kong Recycling
With Julie Metta
DATE : Thursday 21 February 2019
TIME : 7-8:30pm
PRICE : Free
PLACE : Alliance Française de Hong Kong
ADDRESS : 52 Jordan Road, Jordan, Kowloon
TEL : +852 2730 3257
EMAIL : afinfo@afhongkong.org
WEBSITE : afhongkong.org
REGISTER : online registration
LINK : see event on Facebook
Julie Metta, a French Ph.D. Candidate in Circular Economy at City University of Hong Kong – currently developing innovative economic scenarios to assess the potential of the circular economy – will tell us all about recycling in Hong Kong and the steps each of us can take to improve the city's waste management.
POSTED : 12-Feb-19
---
Visit the calendar to find out what's on in Hong Kong … naturally
Visit the marketplace for more … naturally
New members are welcome … naturally.
---