Can our deepest pain be a doorway to healing?
Trauma is the invisible force that shapes our lives. It shapes the way we live, the way we love and the way we make sense of the world. It is the root of our deepest wounds.
"The difference between passion and addiction is that between a divine spark and a flame that incinerates." Gabor Maté
We hold the vision of a world that breaks free of cycles of trauma and becomes more open and inclusive. It all starts with us, truly. It starts when we allow our wounds to teach us about listening, self-love and compassion and to remind us of the preciousness of life.
Then truth opens our hearts and our innate wisdom begins to shine through our wounds.
"The film follows physician, bestselling author and Order of Canada recipient Dr. Gabor Maté and explores the hidden wisdom of our deepest pain and the interconnected epidemics of anxiety, addiction, and chronic illness plaguing Western society." yahoo!finance
Dr. Maté gives us a new vision: a trauma-informed society seeks to understand the sources from which troubling behaviors and diseases spring in the wounded human soul.
Join a screening and discussion with Anita Cheung at i-Living Wellness Centre who is among our members hosting online and in person screening events in Hong Kong.
DATE: Saturday 31 July 2021
TIME: 2:15pm
PLACE: i-Living Wellness Centre (in person and online)
PRICE: By donation
BOOKING: Registration is essential
ORGANIZER: i-Living Wellness Centre
WEBSITE: ilivinghk.com
At iLiving, we have been sharing Dr. Gabor Maté's deep concern for mental health, seeing the unmistakable connection between illness and trauma and promoting proactive cultivation of mental well being and facilitation of trauma healing.

Dr. Gabor Maté brings to the forefront the importance of looking at the impact of trauma in our world. This is a powerful movie and talk series with the potential to positively impact millions of people.
"Not every story has a happy ending … but the discoveries of science, the teachings of the heart, and the revelations of the soul all assure us that no human being is ever beyond redemption. The possibility of renewal exists so long as life exists. How to support that possibility in others and in ourselves is the ultimate question." Gabor Maté
With this film, we hope to touch many people, begin a conversation, and develop a common understanding about how trauma impacts our individual lives, communities and society as a whole.
The Wisdom of Trauma movie is available with subtitles in English, Arabic, Bulgarian, Croatian, Czech, French, German, Italian, Japanese, Portuguese, Romanian, Russian, Simplified Chinese, Spanish and Turkish.
Dr Gabor Maté
Dr Maté is a renowned speaker, bestselling author, and an expert on a range of topics including addiction, stress and childhood development.
Rather than offering quick-fix solutions to these complex issues, he weaves together scientific research, case histories, and his own insights and experience to present a broad perspective that enlightens and empowers people to promote their own healing and that of those around them.
"Not all addictions are rooted in abuse or trauma, but I do believe they can all be traced to painful experience. A hurt is at the centre of all addictive behaviours. It is present in the gambler, the Internet addict, the compulsive shopper and the workaholic. The wound may not be as deep and the ache not as excruciating, and it may even be entirely hidden—but it's there. As we'll see, the effects of early stress or adverse experiences directly shape both the psychology and the neurobiology of addiction in the brain." Gabor Maté

Talks on Trauma series with renouned experts
Upgrade to the All-Access Pass and get a full course by Dr. Maté, downloadable access to the Talks on Trauma series and many other materials to work with trauma at a special rate for supporters.
Opening Introduction with Gabor Maté, Maurizio & Zaya Benazzo, and special guest Raffi
Somatic Abolitionism: Nurturing Healing Communities with Resmaa Menakem & Gabor Maté
Healing Trauma in a Fractured World with Thomas Hübl & Gabor Maté
Trauma and the Nervous System from the Polyvagal Theory Perspective with Stephen W. Porges & Gabor Maté
A Vision for Compassionate Prison with Fritzi Horstman, Nneka Jones Tapia, & Gabor Maté
Examining the Root Cause of Addiction in Indigenous Communities with Gina Perez-Baron, Pat McCabe, Daniel RYNO Herrera, & Gabor Maté
Broken Connections: Healing Strategies for Trauma and Attachment with Diane Poole Heller & Gabor Maté
Relationships as Mirrors of Our Trauma with Esther Perel & Gabor Maté
Self-expression and Mindfulness in Healing with Alanis Morissette & Gabor Maté
Trauma and the Somatic Connection with Peter A. Levine & Gabor Maté
MetaMusic Journey: An Immersive Sound Experience for Inner Voyagers with Laura Inserra
Building Intergenerational Trauma Sensitivity & Awareness with Gabor Maté, Dan Siegel, Sará King & Angel Acosta
Psychedelic Therapy for Trauma Healing with Rick Doblin, Françoise Bourzat, Marcela Ot'Alora, & Gabor Maté
Sensitivity, Creativity and Pain in a Traumatizing Culture with Sia & Gabor Maté
The Importance of Holotropic States in the Field of Psychotherapy with Stan Grof
The Trauma in the Body of the World with V (formerly Eve Ensler) & Dr. Gabor Maté
Closing Remarks & Event Wrap-Up with Rae Maté, Fritzi Horstman, Romie Nottage, Tessa Rose, Juthaporn Chaloeicheep, Gabor Maté, Zaya & Maurizio Benazzo

In the news
How dealing with past trauma may be the key to breaking addiction (24 Nov 2018 – The Guardian)
'How we cope with this has a lot to do with our past' (31 Jan 2021 – The Independent)
Amid rising hostility toward drug users in Vancouver, Gabor Maté urges empathy (25 Sept 2020 – CBC News)
Adults are more important than peers to kids during COVID-19 pandemic, child development expert says (15 April 2021 – CTV News)
Dr. Gabor Maté reflects on the opioid crisis 10 years after In the Realm of Hungry Ghosts (31 August 2018 – CBC News)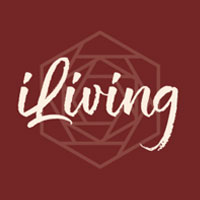 Wellness assessment, lifestyle and nutrition coaching and total corporate wellness solutions … more