This week, we are practicing patience.
In a world that moves as quickly as ours, one missed step can lead to a mountain of work. We have been growing organically since our launch in 2001 and new members have slowly and steadily. Until these past few months.
Health and wellness is everywhere and eco-conscious products are reaching the mainstream. Vegetarians have more options and meat lovers are discovering how to enjoy quality over quantity, even opting for the occasional meat-free meal and learning how to prepare fuel-packed dishes with delicious plant based proteins.
We would like to take some of the credit for recent burst in awareness of the power of choice on our personal health and the health of our community and our little blue planet. Businesses like Ecozine, Green Queen and Healthy Living Asia are have joined the movement and the momentum is building as Liv magazine hits the streets today.
There is no turning back on the momentum we're gaining and the pace of change is also increasing. The trend is having an impact and our current growth spurt means we need to upgrade the mailing system.
The right to online privacy is one of our core values so we host our own system on our own server in order to protect member details from the big business of big data. Instead, our focus has always been quality content and unique relationships.
So, with great hesitation and after a digital disaster over the weekend, I am preparing to re-confirm all members in the coming weeks. If you already received an email requesting re-confirmation with links that didn't work, don't fret — I will be sending another message to verify your address in the coming weeks.
Fortunately, our double holiday week has meant the calendar is a little more quiet, but the steady stream of new subscribers and new business registrations continues. If you missed the last-minute addition of Nei Gong for Women's Health, we'll have details for a weekend workshop at the end of October. The Star Ferry labyrinth was rescheduled to October 17 and we will all Breathe Easier when Jac Vidgen returns in October with another series of introductory sessions and his popular workshop.
Which brings me back to patience. I had just finished my happy dance when last week's essay reached a record 5.7K Facebook views, with the inbox filling, invites calling and requests growing, I found myself in a spin when the publishing system went down in the middle of sending out 3,500 emails asking everyone who signed up over the past 14 years to tell me they needed to click the link if they still want to hear from me. Friday afternoon. Long weekend. Technical fail. Mercury retrograde. No solution. The experience forced me to reflect on the power of patience, the importance of trust, the return to breath and the question of what truly matters. It's all about balance, I keep saying. I managed a temporary solution and will begin the process again.
If I waited until I was ready, I would never be doing any of this. The new system upgrade means lots of what I have been struggling with from the beginning will be a breeze. The learning that came from the failure is worth more than the time and money I could invest in any MBA and from 1 October, weekly update will be available by subscription for new members while the monthly newsletter will remain free until the end of time.
Teaching myself this new system is the first step in the rest of my journey.
What is your reward for patience?
Naturally,

Founder & Publisher
www.heartbeat.com.hk
natural life in the fast lane
Listen to your own heartbeat.
"Adopt the pace of nature: her secret is patience ." Ralph Waldo Emerson
---
Breath Easier in October
Buteyko Breathing workshops for health
Jac Vidgen returns to Hong Kong with Buteyko's optimal breathing method for reversing chronic health concerns and empowering general health. Join a free introductory lecture to learn about breathing patterns with a series of breathing exercises and gain a new understanding of how breathing relates to your sleeping, eating, exercise, lifestyle and postural habits.  Introductory talks will be held in Central on Monday 5 October (7-8:30pm) at  Balance Health and Wednesday 7 October (7-9pm) at Integrated Medicine Institute. The workshop is scheduled for October 13, 14, 15, 19, 22 (6:30pm-8:30pm) at Balance Health. Private and online coaching is available by arrangement with a free personal introductory consultation via Skype.
ENQUIRIES : Jac Vidgen | Email : jacvid@gmail.com | Tel :  +852 9378 5185 (in HK)

QUICK LINK : Breathe Easier in October | WEBSITE : learnbuteyko.com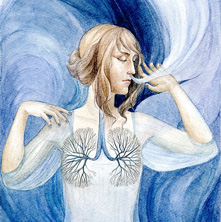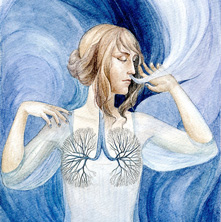 ---
Work-Life Balance Week
Join the annual campaign 26-30 October 2015
Findings from the 2006-2014 surveys show that Hong Kong employees are dissatisfied with life balance and it impacts their productivity, health and relationships with family and friends. They believe more can be done to address the situation. Organizations can demonstrate their commitment to work-life balance and raises awareness of work-life balance as a critical business issue. Since 2008, hundreds of participants across Asia have organized activities and initiatives during the week and throughout the year. Participants receive free access to a series of publications supporting their strategy, including Work-Life Balance in Hong Kong Case Studies (2007), Work-Life Balance: The Guide (2009) and Driving Cultural Change to Achieve Work-Life Balance (2011). Register now and start planning a week that will drive change in your organization and you community.
QUICK LINK : Life Balance Week 2015
ORGANIZER : Community Business |


WEBSITE : communitybusiness.org.hk
CONTACT : Andrew Tsang | EMAIL : andrew.tsang@communitybusiness.org | TEL : +852 2201 1832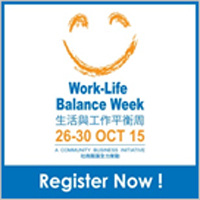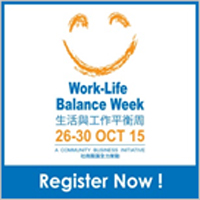 ---
Events in Hong Kong this week
Listings with links are sponsored – submit your event by Friday.
Sept 29 (9am-5pm) Nei Gong for Women's Health | Tian Yan Nei Gong Centre
Sept 29 (8-10pm) Open Drum Jam & Dance Party | Drum Jam
Sept 29 – 6 Oct Dr Louise Porter Conference 2015 | request details
Oct 1 (9:30am) Peng Chau Ecotour | request details
Oct 1-2 (9:30am-6am) 2 Day Gong Workshop and all night Pujarama | Red Doors
Oct 3 (9am-3:30pm) Day Retreat at Sommer Life | Nathalie Sommer
Oct 5 (7-8:30pm) Breathe and Be Well | Balance Health
Oct 6 (9am-5pm) Forced Labour & Responsible Recruitment | The Mekong Club
Oct 6 (10am-12pm) DIY Household Cleaning | request details
Coming up
November 1 The Wellness 360 Fair
November 1-3 Social Enterprise Summit
November 20-25 Belly Dance Workshop
November 20-22 A Weekend of Yoga & Meditation
---
Personal Membership
Clean, green, inspired, sustainable, organic benefits … naturally
HK heartbeat is Hong Kong's first and only natural living community and we have been publishing fresh content and making local connections since 2001. Our vibrant personal and business network has hundreds of active members making conscious everyday choices and sharing with their friends. Times have changed since we started and it is getting even easier because now we are connected with us on social media. Discover clean, green, healthy products, services and programs. Stay in touch with what's new and what's on. Get a little help from the Natural Concierge to find what you're looking for. Enjoy private offers and join us at tastings and talks hosted by businesses where you will meet people who share your interest in all things natural.
QUICK LINK : Personal Membership



CONTACT : Kinzie
TEL : +852 6628 6253
EMAIL : kinzie@heartbeat.com.hk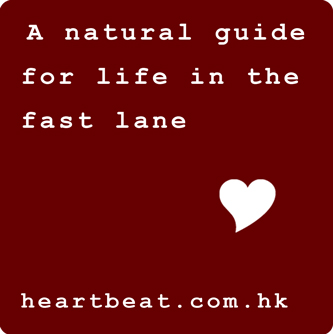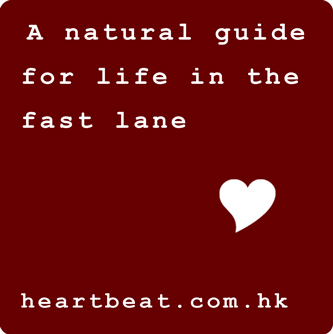 ---
Fresh directory listings
Contact our Natural Concierge for an email introduction.
Catalo Natural Health Foods – natural supplements and organic foods > details
Mother Organic – Organic shop for mothers and babies > details
SEEK Health Generations – skincare, personal care, household, gluten free food, healthy snacks > details
Green Monday Hong Kong – committed to lessening our individual impact on the environment > details
La Place – vintage and contemporary clothing, shoes and accessories; retail and wholesale > details
Saravanaa Bhavan – South Indian vegetarian cuisine, curry, pizza > details
Cabinet Organic – Foods, beverages, snacks, ingredients, household and personal care > details
Liv Magazine – Monthly magazine about health, fitness, nutrition and wellbeing in Hong Kong > details
Register for a listing | Connect with our business members
---
Fresh content and connections for conscious everyday choices
Hong Kong's first natural network has connected thousands of individuals, businesses and organizations since we launched in 2001, sharing fresh content and authentic connections for clean, green, healthy living products, services and programs. With everything from acupuncture to zero-waste solutions, our members have everything you're looking for — even when you're not sure what you're looking for — chemical-free health and beauty, lifestyle services, whole food, sustainable fashion, eco-style, green gadgets and more … naturally.
Photo by Kinzie