From Designing Hong Kong (28 April 2016)
The Government's Lantau Development Advisory Committee has proposed a range of development plans. The public is invited to comment on the plans by April 30.
"Unless enough people make their voice heard, today's Lantau will never look the same in 20 years time." Andrea Deng, Hong Kong Enquirer, China Daily
Designing Hong Kong and green groups object to the plans for Lantau. Despite claims of "sustainable development" no conservation measures have been proposed.
New roads and developments will increase pressure on ecologically sensitive rural areas. Eco-vandalism has already been proliferating with impunity on private land throughout Lantau including the wetlands of Pui O and the Tung Chung River Valley.
"As explained in my previous emails, I would like to reiterate that the subject lots and their adjoining areas have never been covered by any Development Permission Area plan although they fall within the planning scheme area of the South Lantau Coast Outline Zoning Plan. The Planning Department is not vested with any enforcement power under the Town Planning Ordinance against unauthorized development at the subject site." (5 June 2012)
You can support our petition urging the Administration to implement conservation measures which help protect and conserve important habitats on Lantau.
Click here to support the Designing Hong Kong petition
Want to know more about the Lantau development plans? Check out our website and the presentations by government, concern groups, and business sector at the Lantau Sustainable Development Forum held on 9 April 2016.


---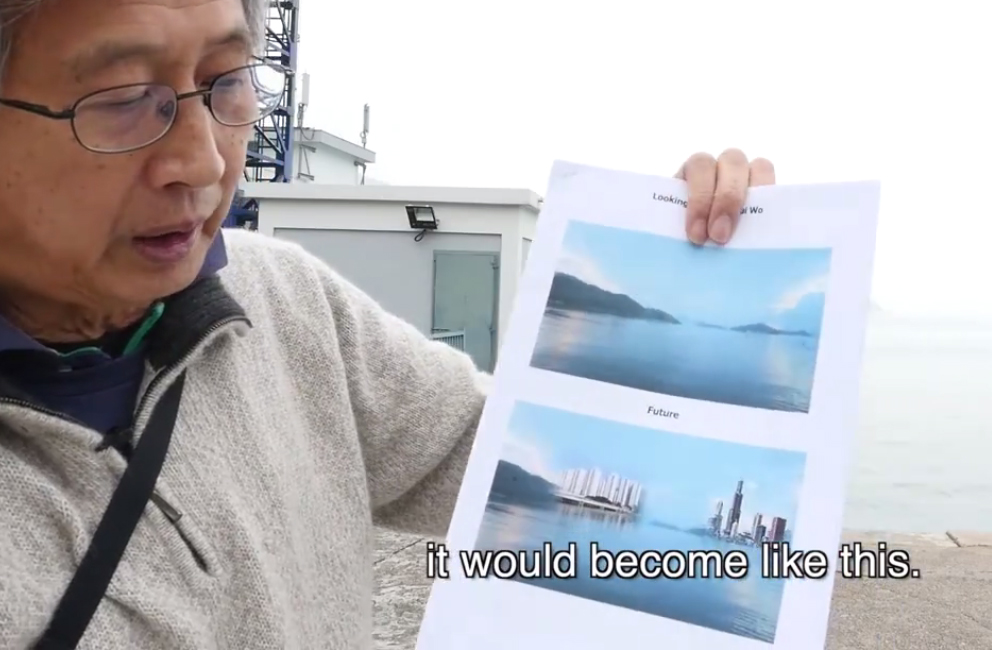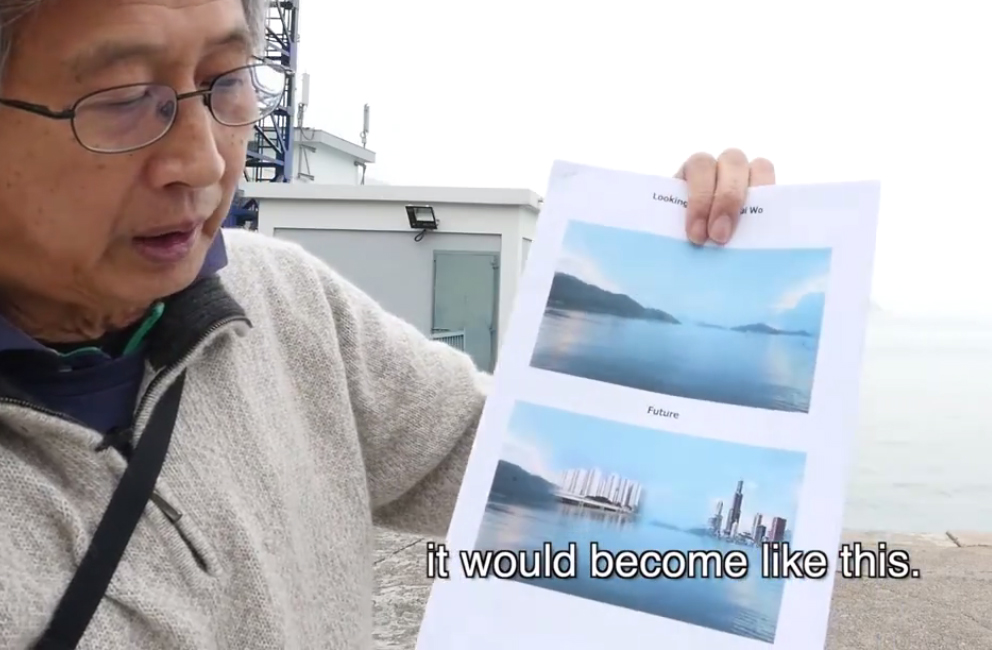 ---
8.8% of Lantau's land (1,293 hectares) is not covered by any statutory planning
6% of land is covered by non-effective statutory planing, including the unenforceable outline zoning plan for the South Lantau coast, the area with the most conservation value
The Coastal Protection Areas are "not vested with any enforcement power" and are seriously at risk
The propose plan includes a Mui Wo MTR station connecting 2 reclaimed islands to HK island
According to Thomas Yam, existing plans already in place will exceed housing requirements
---
Join the Facebook Group
Read more:
Keep Lantau Beautiful – Video (ParadigmShiftProject)
Paul Chan, Secretary for Development, controversial man behind LanDAC (Wikipedia)
Spare Lantau Island from more artificial tourism projects
One million people living in a Lantau metropolis: does Hong Kong really want this? (SCMP)
Lantau traffic a question of balance
Lantau development, bitter or sweet? – Video (China Daily)
Lantau deserves protection – Video (HK Outdoors)
Ecology will be lost entirely – Video in Chinese (Designing Hong Kong)
How will ELM Integrate with South Lantau – Video (Living Islands Movement)
Does Hong Kong really need large infrastructure projects on Lantau? (SCMP)
South Lantau identify planning vulnerabilities – Chinese (HK01)
Businessmen call for overhead railway in Lantau (RTHK)
Hong Kong electric company plans floating LNG terminal near Soko Islands (SCMP)
CLP resurrects controversial gas terminal plan (RTHK)
Declare independence, save Lantau (Lantau Confidential)
Troubled HK-Zuhai-Macau bridge may see more delays as artificial island continues to drift (SCMP)
Engineers say design flaws delay Shek Kwu Chau incinerator tenders (HKFP)
---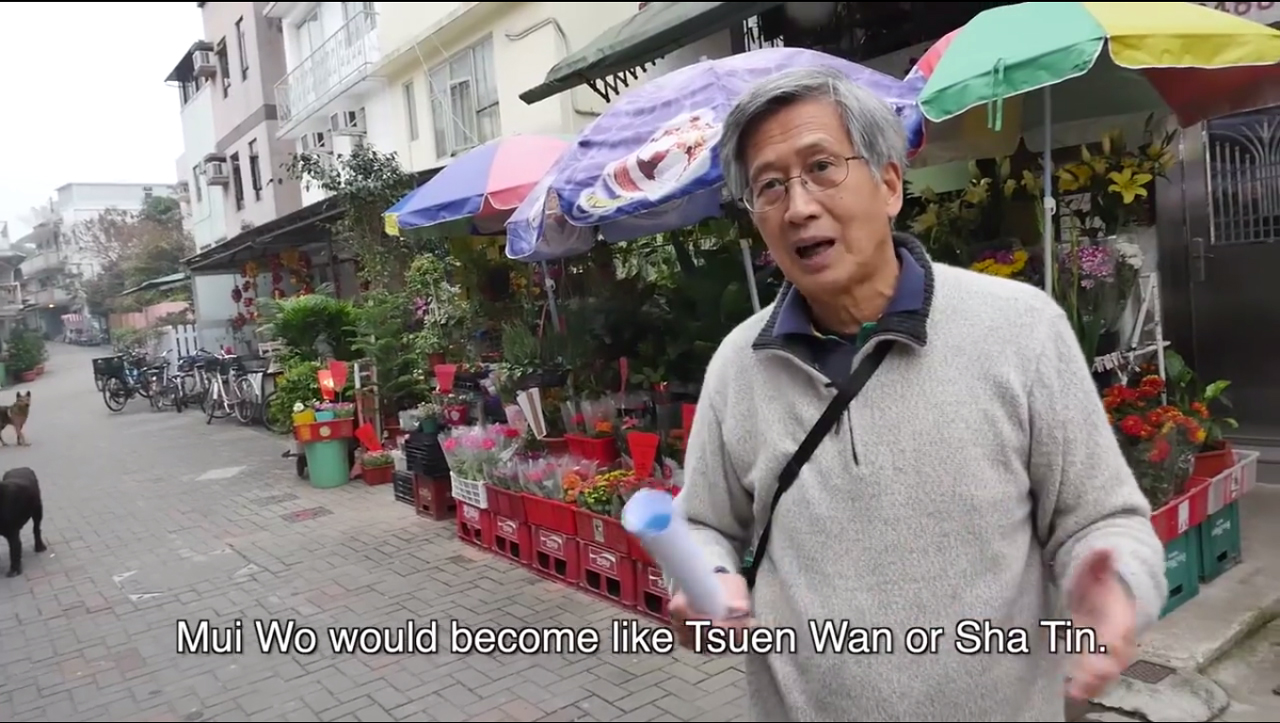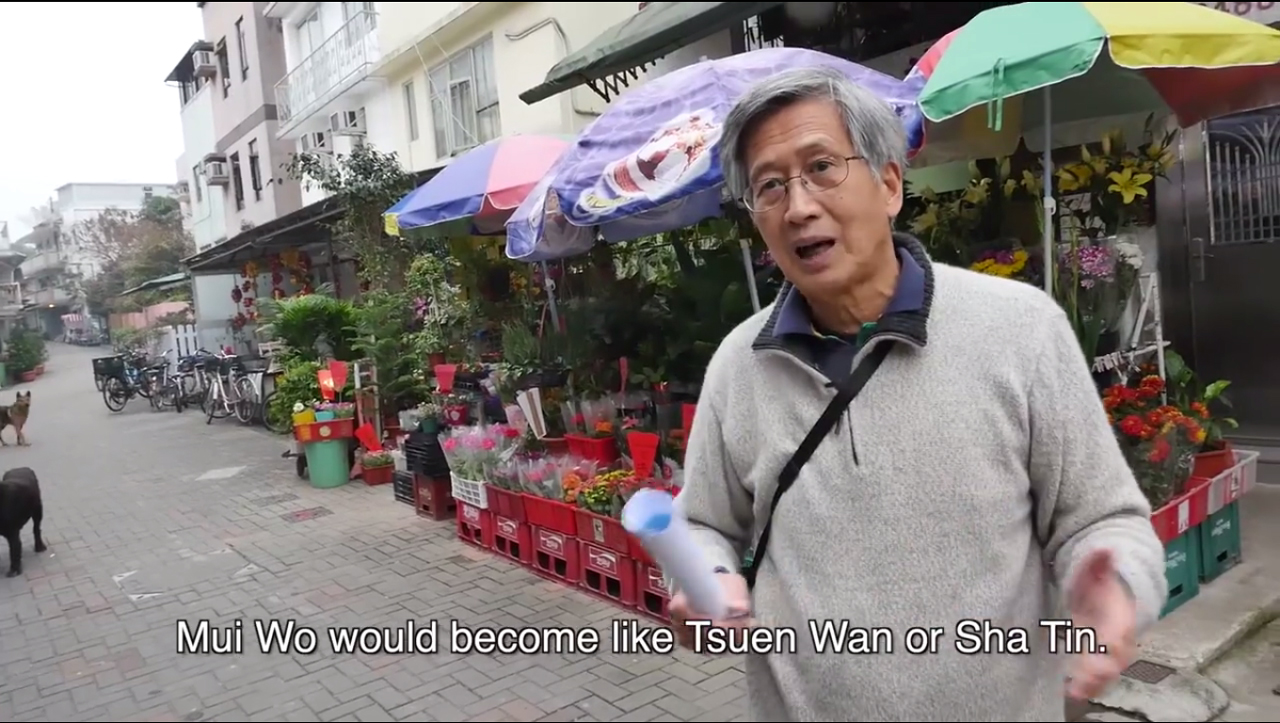 Join green groups supporting the petition:
Designing Hong Kong
Green Power
Hong Kong Bird Watching Society
The Conservancy Association
WWF Hong Kong
Co-signatories:
Association for Geoconservation, Hong Kong
Christian Concern for Earth
Environmental Life Science Society .SS .HKUSU
Friends of the Earth (HK)
Friends of Hoi Ha
Greeners Action
Greenpeace East Asia – Hong Kong
Green Lantau Association
Green Sense
HKWildlife.net
Hong Kong Dolphin Conservation Society
Hong Kong Outdoors
Lantau Buffalo Association
Living Islands Movement
Peng Chau Reclamation Concern Group
Save Lantau Alliance
South Lantau Concerning Group
Tai O Culture Workshop
Tai O Community Cattle Group
Tai O Sustainable Development Education Workshop
The Green Earth
TrailWatch
---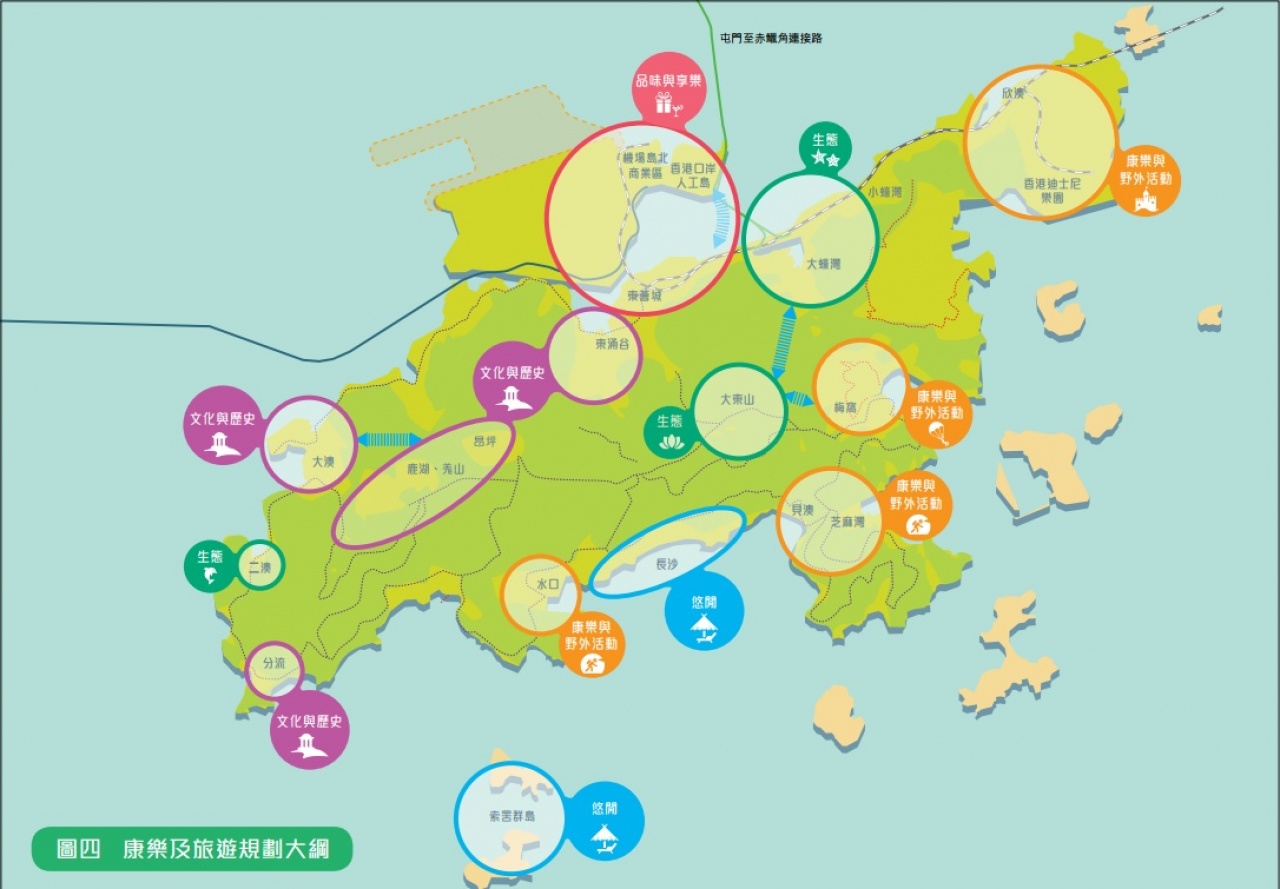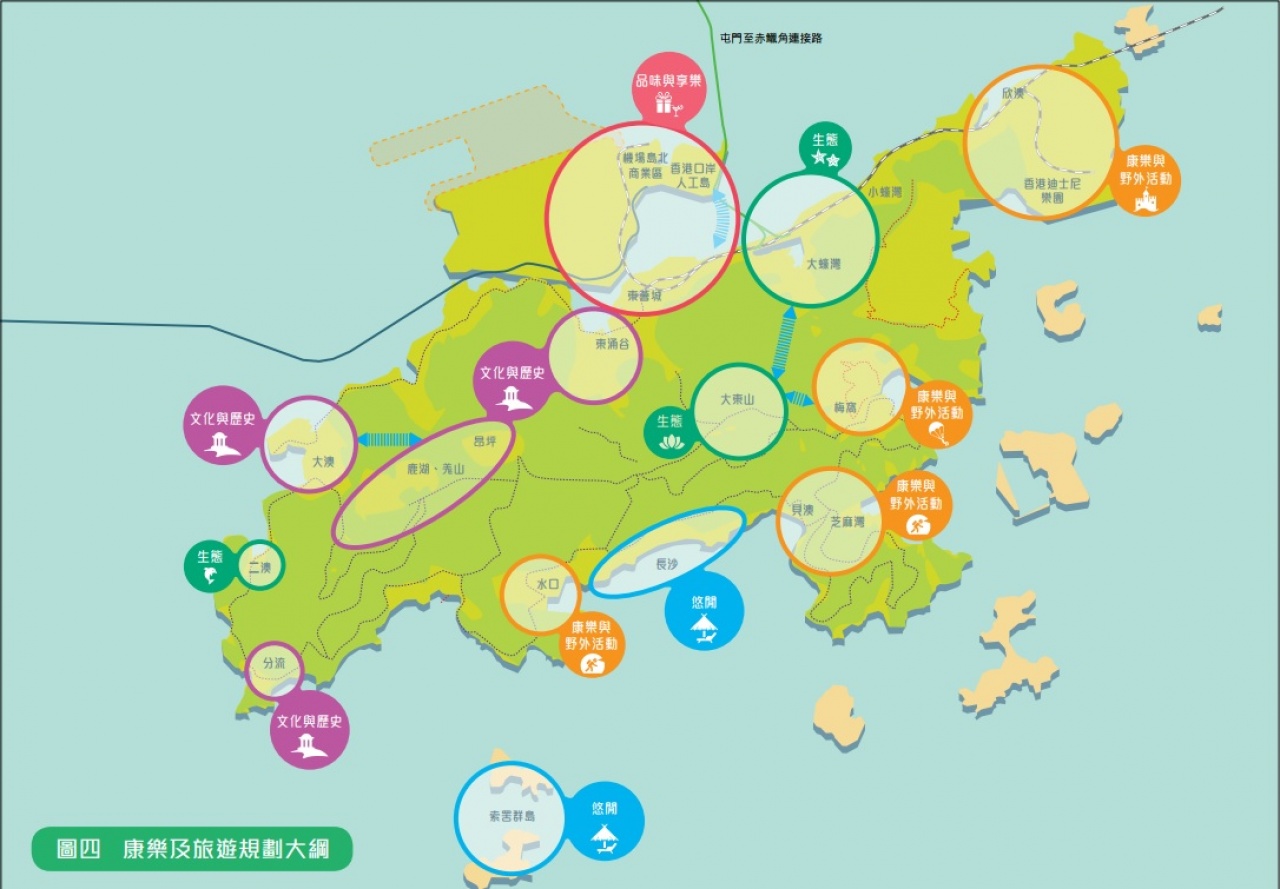 政府的大嶼山發展諮詢委員會提出一系列發展計劃。公眾諮詢截至4月30日。
創建香港和多個環保團體反對上述計劃。計劃雖稱「可持續發展」,但並無提出任何保育方案。
新建道路和發展會為大嶼山具生態價值的鄉郊地區帶來威脅。大嶼山私人土地上的環境破壞不斷蔓延,而這類破壞大多無法檢控入罪,如貝澳濕地和東涌河谷。
請支持我們的聯署,敦請政府推行相關的保育措施,以保護大嶼山珍貴的自然生境。
按此支持環團聯署
如果想知道更多有關大嶼山發展計劃,政府、關注組織和商界的代表在2016年4月9日舉辦的大嶼山可持續發展民間論壇中分享了他們的看法,請瀏覽我們的網頁查閱當日論壇詳情。
---
The 2012 Kinzie campaign
——– Forwarded Message ——–
Subject: Re: Fw: ICC#1-327992237 New Complaint – WS111119A60061 Illegal dumping of construction waste
Date: Thu, 29 Mar 2012 17:26:19 +0800
From: ctlau@pland.gov.hk
To: Kinzie <connect@kinzie.com>
CC: conniewong@epd.gov.hk, enquire@pland.gov.hk, general@1823.gov.hk, kyykwong@pland.gov.hk, lccheung@pland.gov.hk, leislt2@landsd.gov.hk, mwflam@pland.gov.hk, slau@pland.gov.hk

Our ref.: LI/GA/14/3

Dear Sir/Madam,

Your preceding email refers. The subject lots (i.e. Lots No. 2287 S.A ss1 R.P., 2285 R.P., 2285S.A and 2288 in D.D. 316L) and their adjoining areas have never been covered by any Development Permission Area plan although they fall within the planning scheme area of the South Lantau Coast Outline Zoning Plan.

Regards
CT Lau
for District Planning Officer/Sai Kung & Islands
Planning Department
---
——– Forwarded Message ——–
Subject: Re: Fw: ICC#1-327992237 New Complaint – WS111119A60061 Illegal dumping of construction waste
Date: Wed, 1 Feb 2012 11:20:53 +0800
From: ctlau@pland.gov.hk
To: Kinzie <connect@kinzie.com>
CC: leislt2@landsd.gov.hk, conniewong@epd.gov.hk, enquire@pland.gov.hk, general@1823.gov.hk, mwflam@pland.gov.hk, kyykwong@pland.gov.hk, lccheung@pland.gov.hk

Our ref.: LI/GA/14/3

Dear Sir/Madam,

I refer to the Lands Department's email on 17.1.2012 regarding your further enquiry on the captioned matter. I would like to reiterate that as mentioned in my previous responses via email addressed to you on 9.12.2011 and 16.12.2011, the subject site falls within an area zoned "Coastal Protection Area" ("CPA") on the approved South Lantau Coast Outline Zoning Plan No. S/SLC/16 (OZP). According to the Notes of the OZP, filling of land within an area zoned "CPA" requires planning permission from the Town Planning Board (the Board). According to our record, no planning permission for filling of land at the subject site has been granted by the Board.

Since the subject site has never been covered by a Development Permission Area Plan, the Planning Department is not vested with any enforcement power against unauthorized development at the subject site under the Town Planning Ordinance.

Yours faithfully,

C T Lau
for District Planning Officer/Sai Kung & Islands
Planning Department
---
——– Forwarded Message ——–
Subject: Re: Fw: ICC#1-327992237 New Complaint – WS111119A60061 Illegal dumping of construction waste
Date: Tue, 5 Jun 2012 14:28:45 +0800
From: ctlau@pland.gov.hk
To: Kinzie <connect@kinzie.com>
CC: conniewong@epd.gov.hk, enquire@pland.gov.hk, general@1823.gov.hk, kyykwong@pland.gov.hk, lccheung@pland.gov.hk, leislt2@landsd.gov.hk, mwflam@pland.gov.hk, slau@pland.gov.hk

Our ref: PLD SKI/6-20/3

Dear Sir/Madam,

Your email below refers. Advice of Lands Department, Environmental Protection Department and Planning Department is below:

Islands District Lands Office of Lands Department
The concerned location falls within Old Schedule Agricultural lots that dumping and clearance of vegetation do not constitute a breach of the relevant lease under which the concerned lots are held. Thus, no action under the jurisdiction(s) of Lands Department can be taken. Nevertheless, DLO/Islands had issued advisory letters to the owners drawing their attention to the environment on voluntary basis.

Environmental Protection Department
Whilst the clearance of vegetation and tree cutting are not under the jurisdiction of Environmental Protection Department (EPD), EPD enquired the lot owner and noted that the construction waste was deposited within his own lots.

Planning Department
As explained in my previous emails, I would like to reiterate that the subject lots and their adjoining areas have never been covered by any Development Permission Area plan although they fall within the planning scheme area of the South Lantau Coast Outline Zoning Plan. The Planning Department is not vested with any enforcement power under the Town Planning Ordinance against unauthorized development at the subject site.

Your faithfully,

C T Lau,
for District Planning Officer/Sai Kung & Islands
Planning Department