This week, we are defending our nature.
While sustainability has moved from the boardrooms to the headlines, there is still a huge gap between what is necessary and what is happening.
It is exciting to see UK green investment schemes launched in March generating returns already, but the majority of companies are still doing nothing, paving the way for a Sub-Clime Crisis as they fail to prepare for our future needs.
Locally, farmers are standing up to developers at Ma Po Po Community Farm. Even though more people recognize the health and ecological benefits of local food, growing food has become an act of defiance in Hong Kong.
There is a growing need for balance in our local system.
Having recognized my own need for the balance nature has to offer, I left the heart of the city after 15 years and moved from Soho to a remote fishing village in 2007. I have learned a lot about slowing down from my buffalo neighbors.
The changes began shortly after my arrival.
I can see how the new high-carbon houses replacing traditional houses put a strain on ancient villages without sewage treatment facilities and add to Hong Kong's growing red tide problem. New arrivals consume far more resources and use loads more chemicals, relying on dishwashers and electric dryers and washing machines in their daily routine. The 2-car household has become the norm, requiring new parking lots, creating dangerous traffic congestion and an increase in accidents with fresh fatalities on highways that were previously dominated by public buses.
Still the developers come — I can easily recognize them by how they look at the property and not the place.
Now, Lantau Island has become ground zero for conservation groups across the territory. While the mega-incinerator is stalled due to the same design flaws that have delayed the HK-Zuhai Bridge, recent approvals for the third runway sound the death knell for Hong Kong's dolphins whose population has already decreased by more than 50%.
But the most audacious mega development proposal is for a new town in Mui Wo, complete with MTR station and new tourist attractions via 2 reclaimed islands to house up to 700,000 residents connecting to Kennedy town. Local villagers have done their homework and discovered Hong Kong's population projection does not justify the cost to taxpayers, not to mention our natural environment.
We are reaching a tipping point.
Every weekend, hundreds of thousands of city residents pack trains and ferries and buses to recharge in nature. The quiet environment slows down our mind, rejuvenates our body and lifts our spirit. Commercial developers appear to be stuck on the tourist development track, proposing resource-hungry attractions. Their plans for profit gouge into our natural sanctuaries, destroy existing habitats and replace untouched green space with pay-to-play concrete and plastic atrocities to create an environment that resembles the urban jungle from which everyone deserves an urgently needed affordable break.
If ever a do-nothing plan was required, now is the time.
Yet, local green groups are busier than ever. Hundreds of volunteers are giving their precious time off work and doing their best to raise awareness about the damage already caused and future damage in numerous proposals under consideration in the name of progress.
Yoga studios and teachers are offering outdoor practices. Rooftop and vertical farms are bringing us closer to our food. Startups are copying nature to create innovative designs using cutting-edge technologies. Circuses are releasing elephants from a lifetime of service as entertainment for humans. Restaurants are catering to our growing appetite for local produce. New fishing laws are restoring our marine habitats. People are returning to herbal remedies, the original pharmacy.
Is it in our interest to do nothing?
Naturally,

Founder & Publisher
www.heartbeat.com.hk
natural life in the fast lane
Listen to your own heartbeat.
"Look deep into nature and you will understand everything better." Albert Einstein
---
---
Events in Hong Kong this month
Get in touch with organizers or ask our Natural Concierge for details.
1 (10am-5pm) Self-healing Retreat-Workshop | details
1 (3:30-5pm) YogaPOP | details
2 The day following Labour Day
2 (7:30-9:30pm) Moving Meditation | details
2 (6:30-8pm) Labyrinth Walk | details
3 (8pm) Helping the Homeless – Sham Shui Po | details
4 (11am-12pm) Chai and Chat | details [cancelled]
4 (6-8pm) The Rise of Social Enterprise | details
4 (7-8:30pm) Evening Meditation | details
5 (8-9am) Food for Thought | details
5 (9:30am-5pm) Parent Effectiveness and EFT | details
5 (10:30am-1:30pm) Spiralizer Class for Helpers | details
6 (6-7:30pm) New Moon Gong Meditation | details
7-8 & 14-15 (9am-5pm) BodyTalk Fundamentals Seminar | details
7 (9:30am-5:30pm) Stop, Reflect | details
7 (9:45am-6pm) Saturday Farming | details
7-8 (10:30am-5:30pm) Intuition Training Course | details
7 (11:30-8pm) Artisanal Summer Bazaar | details
8 (7am) Adventure Challenge / Trail / Kayak n Run | details
8 (11am-1pm) Sunday Waves | details
8 (1:30-4:30pm) Dog Adoption Sunday | details
8 (6-7pm) Silent Disco Yoga for Mother's Day | details
10 (6:30pm) Vegetarian Dinner and Health Talk | details
11 (12:30-1:30pm; 6:30-7:30pm) Emotional Freedom Technique | details
11 (7-8:30pm) A Voice for Rainforests | details
13 (3-5pm) TEDx Hong Kong Salon: Artful | details
14 The Day of the Buddha
14 (9am-2:30pm) Day Retreat | details
17 (6:30-10:30pm) HK LGBT Inclusion Awards Gala Dinner | details
17 (7pm) Films 4 Change | details
18 (7:15pm) Ride of Silence Hong Kong 2016 | details
19 (12:30-1:30pm) Design for Social Change | details
19-21 Ontological Coaching | details
21 (6-9:30pm) Starry Night Run for Change | details
21 (6-7:30pm) Full Moon Gong Meditation | details
21-22 Yoga Workshops with Gokulacandra | details
23 (9am-1pm) Community First Aid Course | details
24 (10:30am-12:30pm) Stretching Asuke Exercise Workshop | details
25-26 (7-10pm) Behind the Mask – A Psychodrama Workshop | details
25 (7-10pm) Networking, the Feminine Way | details
28 (7am) Kayak n Run | details
28-29 (9am-5am) Wellness Retreat | details
31 (9:15am-12:15pm) Introduction to Mindful Leadership | details
Coming up
8 World Oceans Day | details
9 Tung Ng Festival
Visit the 2016 calendar for more
---

---
Meet our Business Members
The Maya Institute – Dr Sonal Hattangdi-Haridas, Homeopathic Physician > details
Rhoda Choi – Hypnotherapist – addressing self-confidence, stress and sleep > details
Angela Hancock – Health and Wellness Coach – organic nutritional program > details
Visit our Member Directory for authentic products, services and programs … naturally.
---
Fresh listings on the website directory
Support businesses who offer clean, green, fair-trade, holistic products, services and programs … naturally.
Blacksmith Books – Founder, Pete Spurrier is the author of the Hiker's Guide to Hong Kong series. > details
Valley Veterinary Centre – Full medical, diagnostic and surgical facilities > details
Alicia Matzener – Nutritionist and Kinesiologist – develop and maintain wellbeing > details
Jonine Nash – Osteopath – Osteopathy, body work, yoga, pilates services > details
Helen Griffiths – Kinesiologist – acute, chronic or critical illnesses > details
Monika Parker – Life Coach – stress management, DISC behavioral assessment > details
Siu Ming Chu – Dalcroze Eurythmics Teacher – emotional support, physical development, creativity > details
Maria Ng – Mandala Teacher – paintings, fine art prints and workshops > details
FLOW Wellness – Wellness Coach – coaching and customized yoga classes > details
Supafama – Organic fast food > details
H3mey – Catering fresh, all natural, international vegetarian cuisine > details
Zumufi – Beverages; smoothies, teas, sandwiches and bagels; breakfast and lunch > details
Orchid Veggie – Promoting healthy vegetarian culture and serving multi-national cuisine > details
Mak Mak – Central Thai cuisine and cocktails with full vegetarian menu, dining and takeaway > details
Ma Po Po Community Farm – Fresh vegetable sales and delivery; guided tours; workshops > details
Farmer's Kitchen – Delivering grass fed Australian chilled beef, lamb and other meats and seasonings > details
Hong Kong Helpers Cookery Classes – Healthy cooking classes for helpers > details
HOME – Eat To Live – Sustainably-sourced, plant-based casual fast food; organic wine and cocktails > details
---
Fresh content and connections for conscious everyday choices
Hong Kong's first natural network has connected thousands of individuals, businesses and organizations since we launched in 2001, sharing fresh content and authentic connections for clean, green, healthy living products, services and programs. With everything from acupuncture to zero-waste solutions, our members have everything you're looking for — even when you're not sure what you're looking for — chemical-free health and beauty, lifestyle services, whole food, sustainable fashion, eco-style, green gadgets and more … naturally.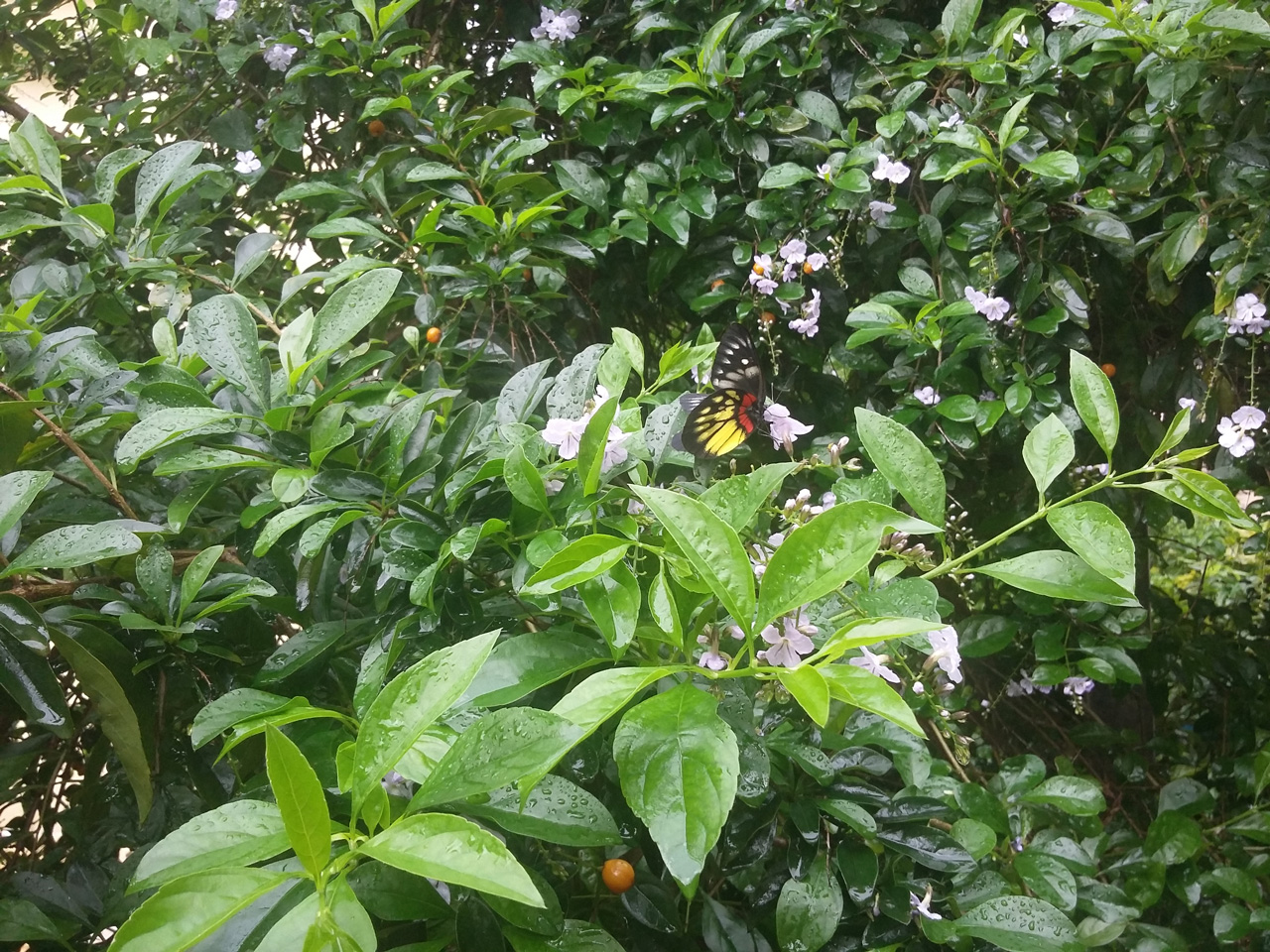 Photo by Kinzie