We are often asked how to help when you see a homeless person.
Take a moment to acknowledge that right now there are hundreds of homeless individuals living outdoors in Hong Kong, frightened and alone and without hope.
Approaching a person in need is easy, but often people make the mistake of forcing conversation or expecting this complete stranger to automatically accept whatever you offer.
We are happy to provide an easy option based on our local experience supporting more than 600 homeless individuals every week.
Print these cards and respectfully place one down next to a person in need with a smile. Perhaps include a bottle of water or a healthy snack. This simple action can lead that person and help them find their way to see us or at the very least make them feel someone cares.
Your support is much appreciated!
---

---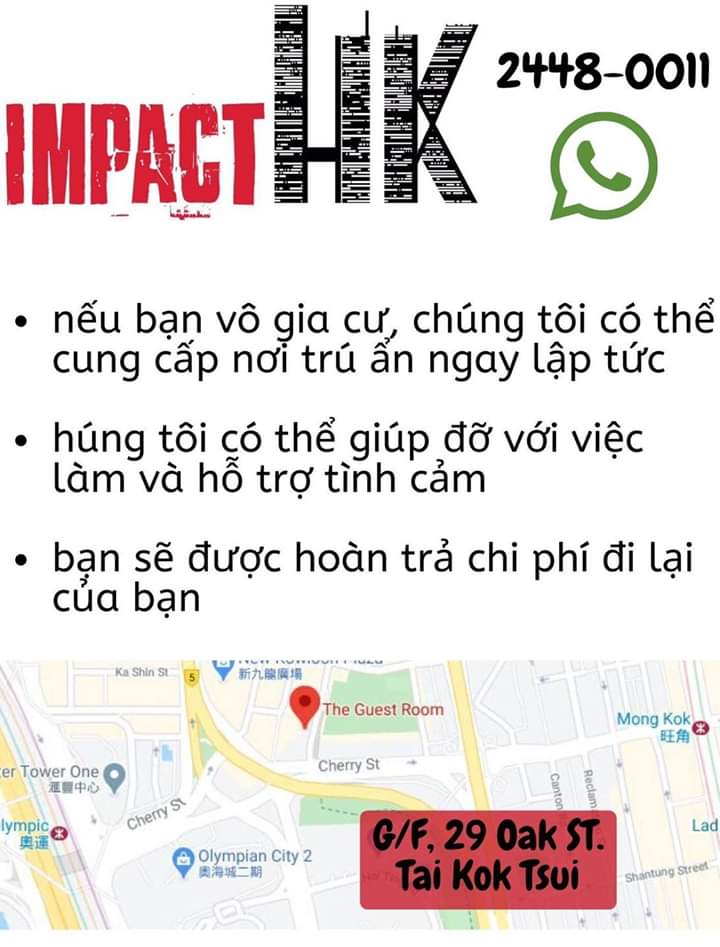 ---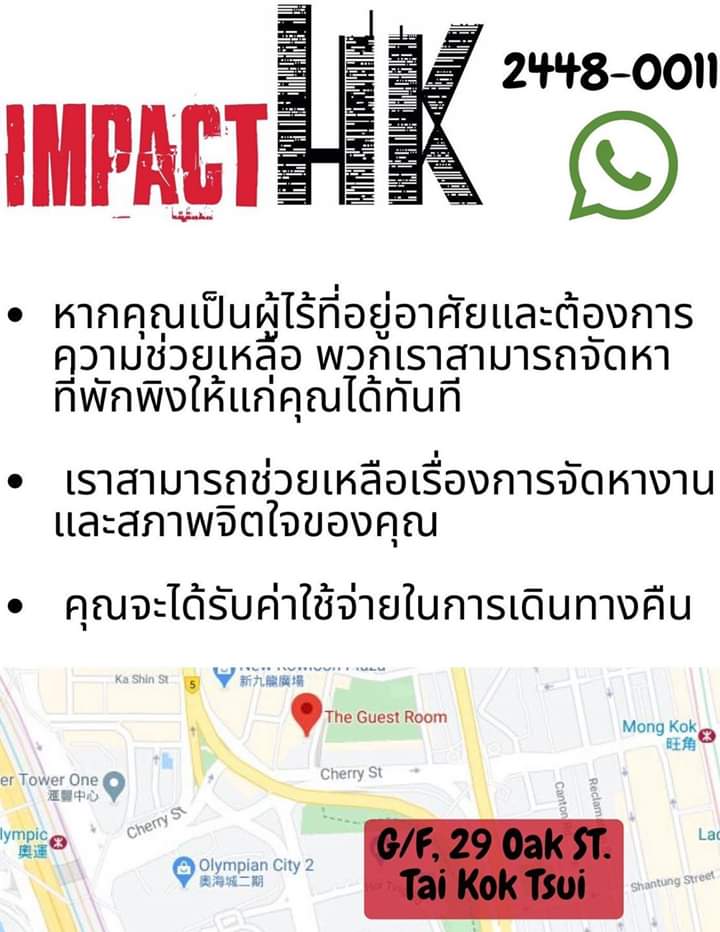 ---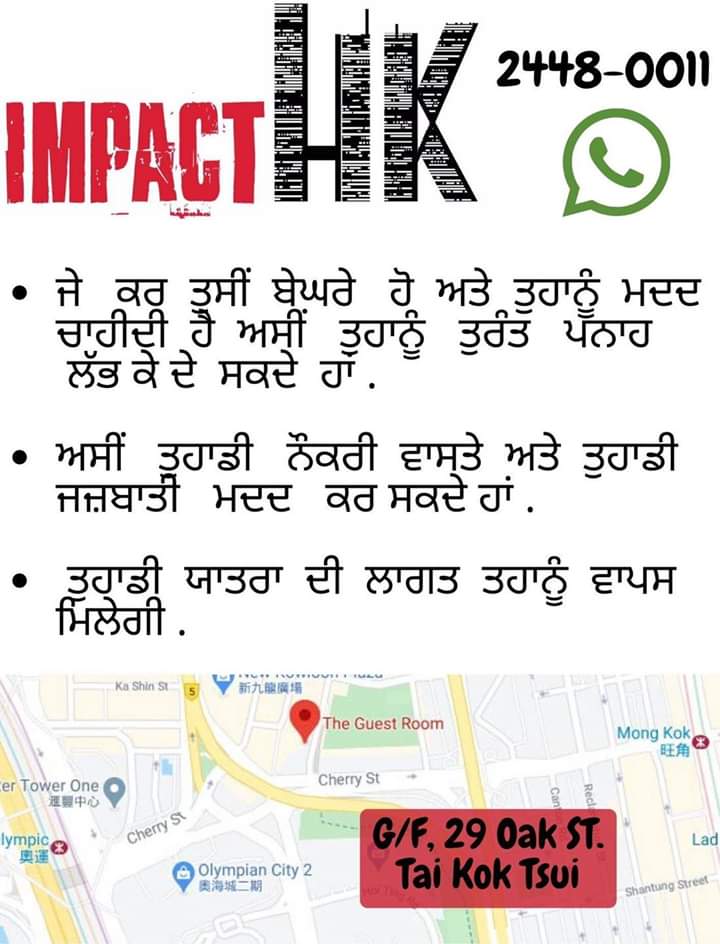 ---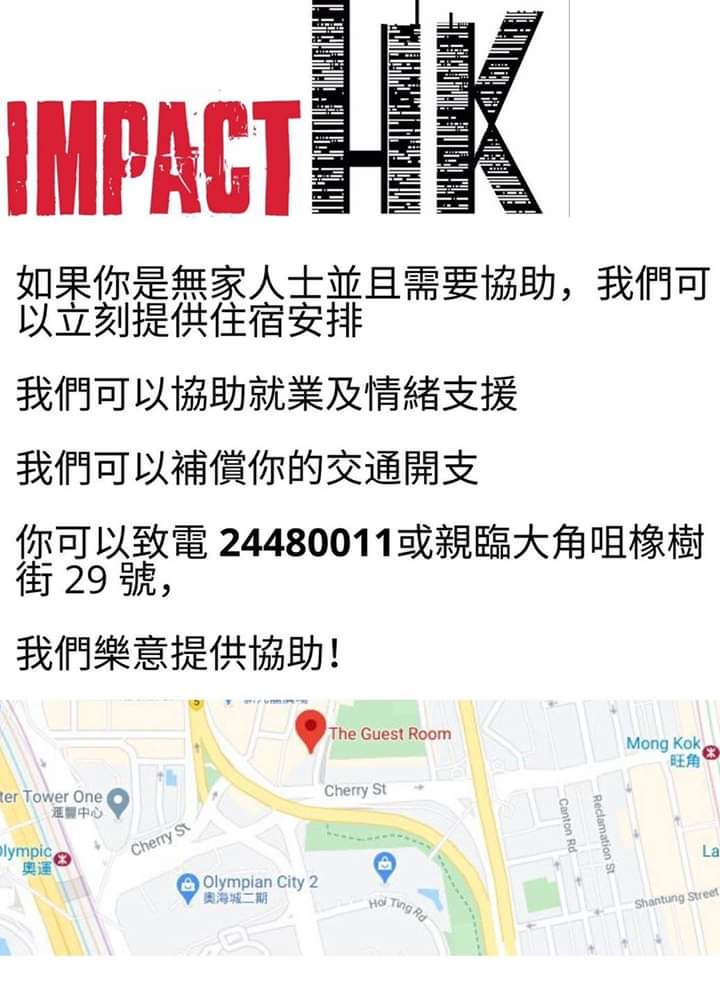 ---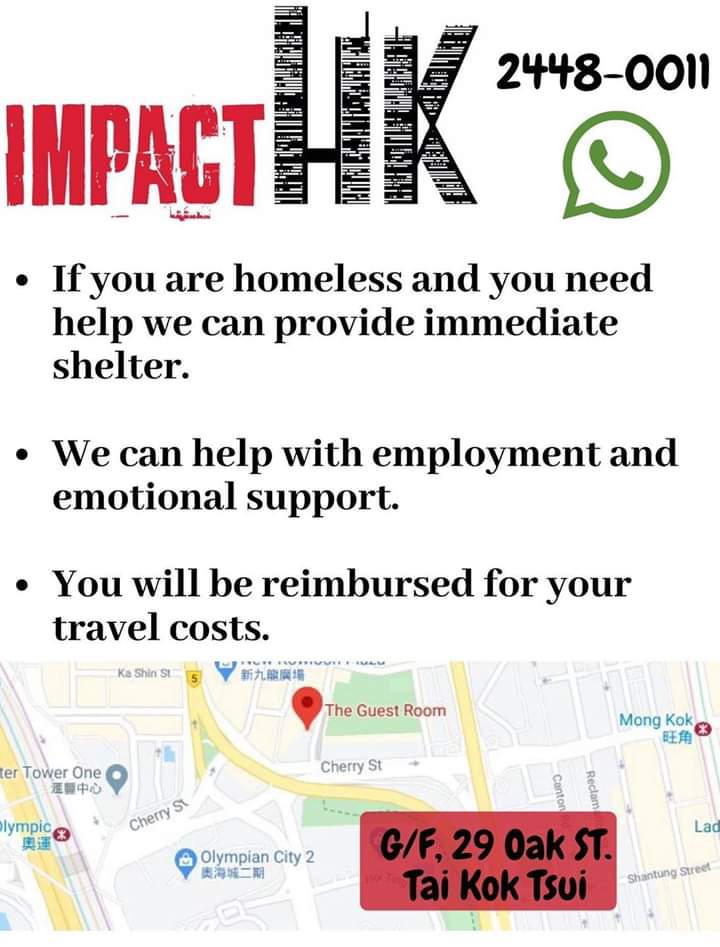 ---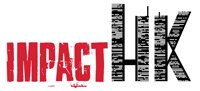 Contact:  Impact HK