This week, we are going local.
Over my years in Hong Kong, I have lived in many neighborhoods and I have watched as each of them have changed dramatically with only tiny pockets of the past remaining.
Since its beginning, local emphasis on growth and development blindly cut the lifelines of many neighborhoods. Vast commercial offices tower over vast residential buildings and vast shopping complexes built on top of our vast transportation infrastructure. Retail chains and luxury brands with price tags  matching the rent bill occupy space while long-term locals disappear off the map.
Writing about Central Market got me thinking about the importance of local and as I was preparing the May calendar today, I noticed some really positive changes. As this is your first newsletter of the month, they're all here for you.
I am seeing a shift to community.
Sai Kung, Mid Levels, Tin Hau, Kennedy Town, Tai Tam, Pokfulam, Lan Kwai Fong, North Point, Sai Ying Pun, Soho … our small patch of green has a wide variety of communities, each with their own changing characteristics.
In each of my old neighborhoods, groups of residents are actively organizing. Events and activities are held to encourage community participation and involvement and promote small businesses.
When I lived in the city, I would devote at least one day a month to Cheung Sha Beach because I realized how important it was for me to decompress from the city's high energy. For most people, weekend highlights were sports and boozy junk trips. Although I really just wanted a time-out on my own, I would have happily journeyed to an event where I might meet new friends who shared my interests.
It hadn't occurred to me that one day my Hong Kong life would flip and I would actually live at the beach, making occasional city trips.
This Saturday, my local community is coming together to host Lantau's first Health & Wellness Expo. When I was first invited to participate, I wondered if there would be enough local professionals to put an event together. Oh, how happy I am to be wrong and what a wonderful way to meet my local, local community within my Hong Kong heartbeat community.
Fortunately, things have changed and conscious events like this one are spreading to nearly every corner of Hong Kong.
While we watch the city rise above us, it is a relief to know there are newly local places, each with its own easy escape route.
What's your local?
Naturally,

Founder & Publisher
www.heartbeat.com.hk
natural life in the fast lane
Everything is connected.
Listen to your own heartbeat.
The way to change the world is through individual responsibility and taking local action in your own community." Jeff Bridges
---
Events in our community this week
Print calendar | Event details | Submit Event | Featured Events
3 (10am-2:45pm) Holiday Farming | Growing Smart | details
3 (2-4pm) Build and Walk a Labyrinth | Red Doors Studio | details
5 (7pm) Champagne Tasting | La Cabane Wine Cellar & Bistro | details
6 (10am-5pm) Lantau Health & Wellness Expo | Lantau Health & Wellness | details
6 (11am-5pm) Beauty, Health and Wellness Day | Women Helping Women | details
6 (1-3pm) Meatfree Meetup at i Vegetarian | Meat Free Hong Kong | details
6-14 Serve-a-thon | Hands On Network | details
12 (7-8pm) Full Moon Quartz Crystal Bowls Sound Bath | Luxe Nova Lifestyle Studio | details
13 (9am-6pm) Boat Field Trip to Tung Ping Chau | The Royal Geographical Society HK | details
13-14 (9am-5:30pm) Rising Goddess Retreat | Pure Potential Worldwide | details
13-14 (9am-4pm) Flourish | dragonfly | details
13-14 (9am-9pm) IRIS: Your Escape | Hybrid Group | details
16 (7:30-9:30pm) Welcome to Rooftop Gardening | Growing Smart | details
18-19 (9am-5pm) Body Love for Mothers | Live Brave Workshops | details
20-21 (10am-5pm) The Science of Ayurveda Aromatherapy | Asia-Pacific Aromatherapy | details
22 (12-2pm) Powering the Smart City | AmCham | details
23 (7:30-10:30pm) Films for Change – The True Cost | DB Green | details
27 (11am-6pm) 360 Wellness Fair | Wellness 360 Consultancy | details
Join as a community member (free) for full access to calendar details.
---
Coming up
June 23-24 > Evolution – Asia Yoga Conference
---
More >> Members | Directory | Features | Listings | Guides | Join
---
Fresh content and local connections for everyday choices since 2001 … naturally
Hong Kong's original natural lifestyle community is home to thousands of individuals, businesses and organizations sharing fresh content and local connections for authentic products, services and programs. With everything from acupuncture to zero-waste solutions, our members have everything you're looking for — even when you're not sure what you're looking for — chemical-free health and beauty, lifestyle services, whole food, sustainable fashion, eco-style, green gadgets and more … naturally.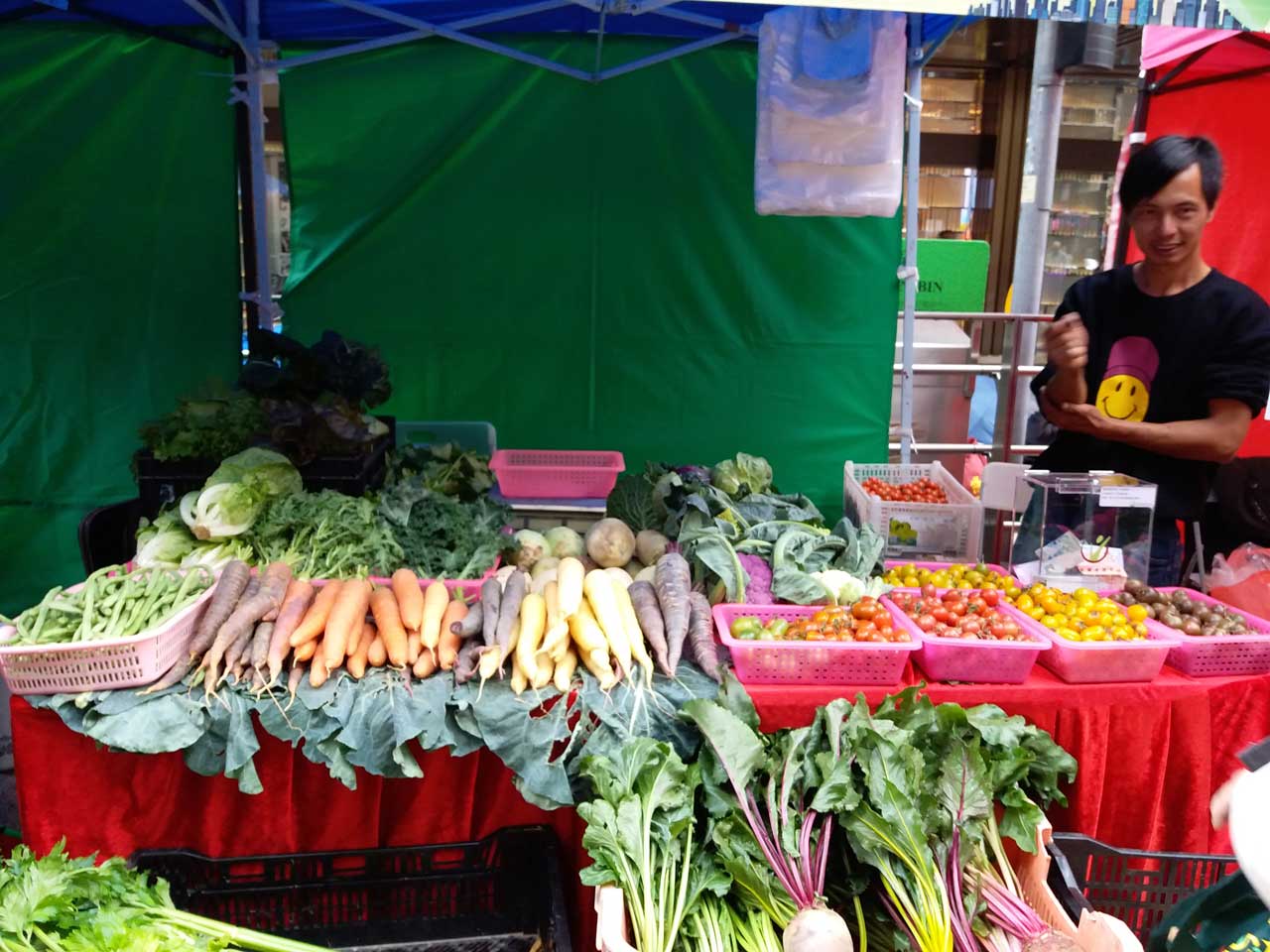 Photo by Kinzie