Ongoing transmission means we all need to stay at home while recovering from asymptomatic or mild SARS-CoV-2 infections with local resources available for support.
For the latest news and announcements with local guides – click here.
The Centre for Health Protection has published a series of guides providing directions for positive cases and Hong Kong University has produced a Quarantine Wellness Guide and the government publishes the Latest Epidemic Situation at a Glance on its website.
Hotline numbers
StayHomeSafe Hotline: 1833 019
Centre for Health Protection Hotline: 2125 1111 / 2125 1122 (9am-8pm)
Home Affairs Department Hotline: 2835 1473 (Mon-Fri 9am-6pm)
Compulsory Testing Hotline: 6275 6901 (9am-6pm)
COVID-19 Helpline: WhatsApp 9617 1823
Official
Included below is a home care list received and translated by a member.
This information will be updated with the changing situation.
If you are well, please share the love with those in need.
Stay strong, stay healthy and enjoy the sunshine.
Everything is connected. Listen to your own heartbeat.
"Healing is a matter of time, but it is sometimes also a matter of opportunity." Hippocrates
Community Resources
Information, discussions, quarantine tips and the latest daily updates
Dr. Chuang Shuk Kwan 張竹君 Fanpage
Hong Kong Quarantine Support Group
@tripperhead: Live-tweets – news, briefings, experts and travel

Prepare
"I read a useful Chinese article that a colleague sent the other day which mentioned the following 'must have items' for the home." Jen
At home test kit
Thermometer
Pulse oximeter
DO NOT use cough suppressants if you have a cough.
Nasal spray eg Afrin
Electrolyte fluids
Vitamins C, E, and D
Masks: N95 and KN95
For light fevers, best not to take anything, but if over 38.5, take Acetaminophen (Tylenol) and avoid taking Ibuprofen (Advil). This is on the advice of a report from German doctors that described many young patients in the ICU unit who use Ibuprofen which worsened their COVID symptoms. In contrast, Tylenol has less of an impact on the stomach.
---
hk-pharmacists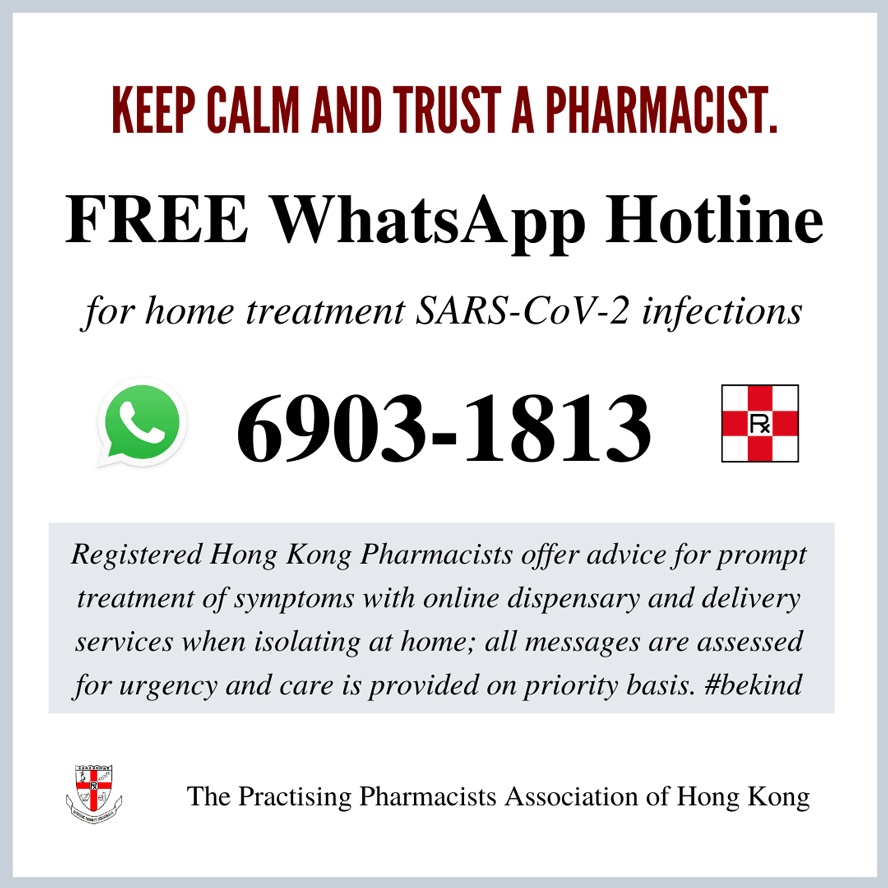 ---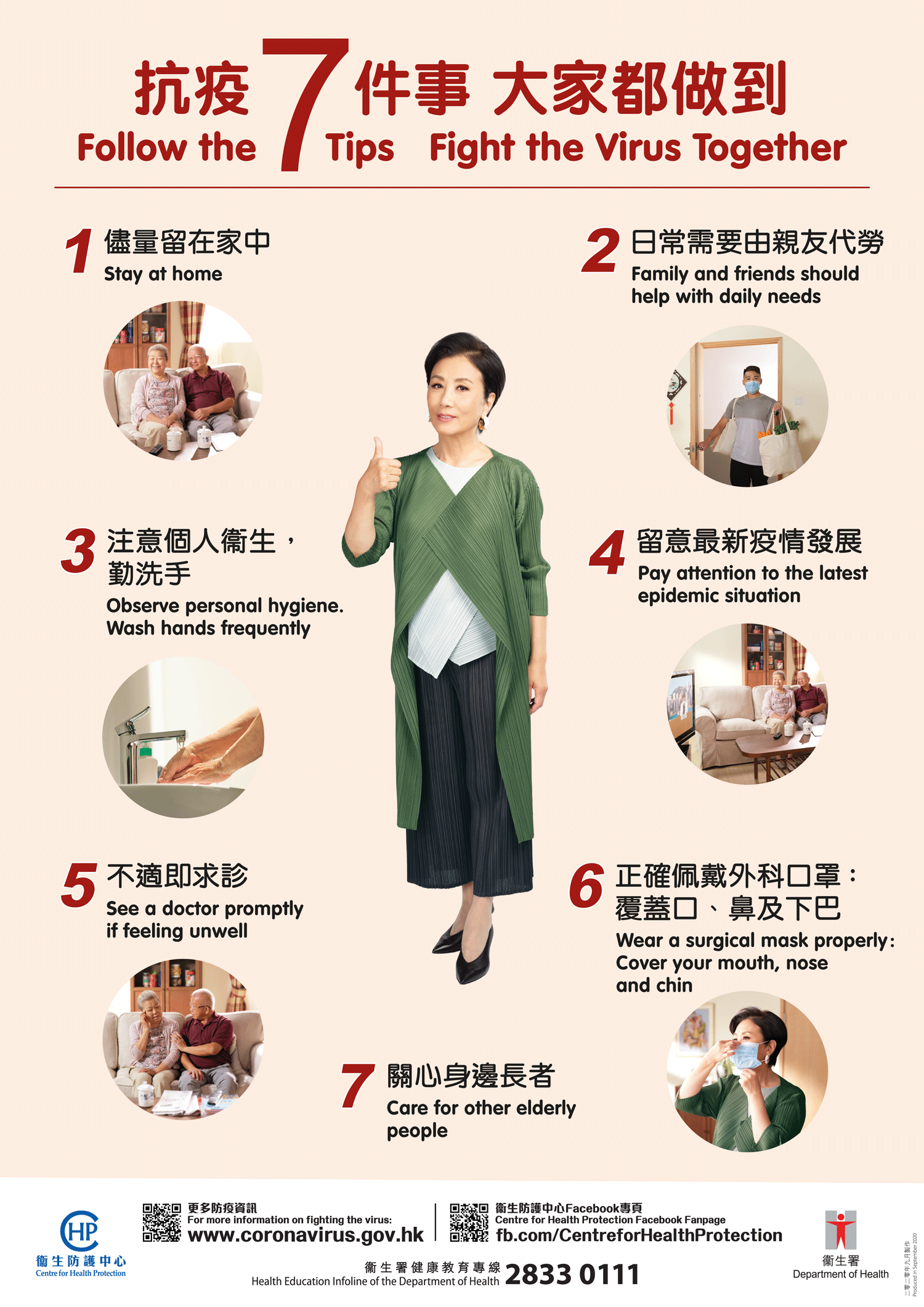 Download PDF
---

MindHK — it's okay to be not okay

Resource Counseling — personal support with sliding scale fee

Suicide Prevention Services — get help or lend a hand to volunteer
These listings are published with compliments under the Social Sponsorship Program.
PS – I am also urgently fundraising for the rental deposit now due for HK heartbeat's new tiny home to slash overheads when the current landlord takes back the flat for his grandson. Sales campaigns are ongoing and taking a little longer than expected as everything slows to a healing pace in our community.