This week, we are watching the movement.
Throughout the centuries, humans have migrated to find food and shelter. So far this year, more than 270,000 people have left their homes and families and everything familiar in search of safety. Some are calling it a symptom of growth while others are asking how they can help. Living in the world's biggest fishing village, we are all likely to know someone who knows someone who will welcome refugees into their community.
Once again, we are creating opportunities to reach out across cultures and recognize our shared humanity, respect our differences and discover new ways of living and being and celebrating. Hidden among the dramatic tales of tragedy, we are bearing witness to remarkable stories of warmth and acceptance and love.
A move always brings a change in perspective. This week marks an anniversary that changed the way we see our world and our world continues to change.
While others might be fascinated with the drama and horror and violence, we look for the positive in every change. Our community is at the epicenter of positive change in Hong Kong. One quick look at the calendar is all it takes to see how many people are doing cool, innovative and inspired things for good.
As we prepare for one of the biggest Septembers since we launched, I invite everyone to reflect on our own feelings about the mass migration that is happening right now. Imagine how we might cope in a similar situation and consider those closer to home who could use a little support just as much as those who will embark on the treacherous journey today.
Reach out. Get involved. Make a difference. Be the change.
What move will you make?
Naturally,

Founder & Publisher
www.heartbeat.com.hk
natural life in the fast lane
Listen to your own heartbeat.
"True prosperity is the result of well placed confidence in ourselves and our fellow man." – Benjamin Burt
---
Dogstar Academy Awards
Be a best friend to man's best friend.
Gather your Extreme Hollywood finest and join Hong Kong Dog Rescue for the Annual Fundraising Gala Dinner from 6pm until late on Saturday 19 September 2015. The red carpet will be rolled out at the Aberdeen Marina Club Ballroom 6pm when guests can sip pre-dinner cocktails while having fun with the many side entertainments or checking out the fabulous auction items for both live and silent auction during the evening. Live entertainment will keep the party mood going during a delicious 3-course dinner. The primary goal of the Dogstar Academy Awards is to raise one million dollars to support ongoing daily operations and to help us save more lives. Event sponsorship is now available and donations are welcome for auction, lucky draw and table prizes.
QUICK LINK : HKDR Gala Fundraiser
CONTACT : Hong Kong Dog Rescue (Gala Event Team)
EMAIL : events@hongkongdogrescue.com
WEBSITE : Hong Kong Dog Rescue
---
Work-Life Balance Week
Join the annual campaign 26-30 October 2015
Findings from the 2006-2014 surveys show that Hong Kong employees are dissatisfied with life balance and it impacts their productivity, health and relationships with family and friends. They believe more can be done to address the situation. Organizations can demonstrate their commitment to work-life balance and raises awareness of work-life balance as a critical business issue. Since 2008, hundreds of participants across Asia have organized activities and initiatives during the week and throughout the year. Participants receive free access to a series of publications supporting their strategy, including Work-Life Balance in Hong Kong Case Studies (2007), Work-Life Balance: The Guide (2009) and Driving Cultural Change to Achieve Work-Life Balance (2011). Register now and start planning a week that will drive change in your organization and you community.
QUICK LINK : Life Balance Week 2015
ORGANIZER :  Community Business
WEBSITE : communitybusiness.org.hk
CONTACT : Andrew Tsang
EMAIL : andrew.tsang@communitybusiness.org
TEL : +852 2201 1832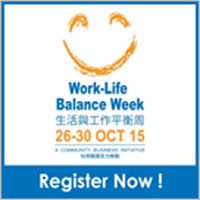 ---
Events in Hong Kong this week
Listings with links are sponsored – submit your event by Friday.
8 (11am-12:30pm) EFT for Pregnant and New Mums | Falguni Mather
8 (12:30-2pm) Paradigm of the Career Women | request details
8 (6-7pm) Introduction to EFT | The Body Group
8 (7pm) From KEE to Zen | MAYYA Movement
8 (7-9pm) Introduction to Kambo Healing | request details
8 (7-8pm) Sekhem Living Light Energy | SOL Wellness
8 (7:30pm) Does Business Need to be Ethical? | HK Philosophy Café
8 (7:30-9:30pm) Dinner at Tung Fong Sui Kee Yuen | Meat Free Hong Kong
9 (10:30am-12:30pm) Superfoods & Supplements | Monica Proctor
9 (4-6pm) Be the Leader of your Life | request details
9 (7pm) Vegan and Vegetarian Food Trends | Swathi Iyengar
9 (7:30-9pm) HK's first makerspace for those who care | Green Drinks
9 Shared Value Forum | CSR Asia
10 (9am-5pm) Reconnect with You | request details
10 (9am-6pm) Coaching Development Certification | Transcend International Group
10 (6:30-8pm) Balancing Acts: Mind, Body & Spirit | Raja Yoga Meditation Centre
10 (7-8pm) Meditation Made Easy | IMI
10 (7-9:30pm) Raw Vegan Potluck | request details
11 (10am-5pm) Sustainable Building Management | Business Environment Council
11 (7-8:30pm) Mindfulness + Tea Tasting | Luxe Nova Lifestyle Studio
12 (9am-4pm) Bamboo Building Workshop | Growing Smart
12 & 27 (9am-2:30pm) Day Retreat at Sommer Life | Nathalie Sommer
12 (9am-5pm) Development for a Smarter World City | request details
12-13 (11am-6pm) Fashion for Good | Hands On Network
12 (1:30-3pm) Lunch Meetup at GreenWoods Raw Cafe | Meat Free Hong Kong
12 (3-5pm) The Altruism Revolution | request details
12 (4pm) Katterwall Summer Fling | Katterwall
12-13 BioGeometry Training | request details
12-13 Economics of Happiness | Kadoorie Farm and Botanic Garden
13 (9:30am-5pm) Peng Chau Ecotour | request details
13 (10am) Hot Yoga. Cold Treats. | Pure Yoga
13 (6:30-7:30pm) Silent Disco Yoga Class | The Yoga Room
15 The Other Hundred Entrepreneurs | Global Institute for Tomorrow
Coming up
October 6  Forced Labour & Responsible Recruitment
October 10-11 Women's Wisdom, Empowerment and Healing
October 21 HK Vegfest 2015
October 27 Sustainability is everyone's business
October 30 – 1 November Awakening of Love
October 26-30 Work-Life Balance Week
---
Personal Membership
Clean, green, inspired, sustainable, organic benefits … naturally
HK heartbeat is Hong Kong's first and only natural living community and we have been publishing fresh content and making local connections since 2001. Our vibrant personal and business network has hundreds of active members making conscious everyday choices and sharing with their friends. Times have changed since we started and it is getting even easier because now we are connected with us on social media. Discover clean, green, healthy products, services and programs. Stay in touch with what's new and what's on. Get a little help from the Natural Concierge to find what you're looking for. Enjoy private offers and join us at tastings and talks hosted by businesses where you will meet people who share your interest in all things natural.
QUICK LINK : Personal Membership
CONTACT : Kinzie
TEL : +852 6628 6253
EMAIL : kinzie@heartbeat.com.hk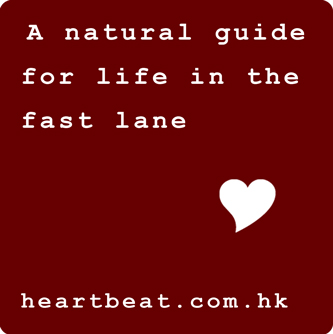 ---
Fresh directory listings
Contact our Natural Concierge for an email introduction.
Belinda Forsyth – Chiropractor; Webster Technique, paediatric and geriatric care > details
Kadoorie Farm and Botanic Garden – Conservation and education centre > details
Chameleon Workshop – Art packs and videos for creative projects > details
LAP Lifelong Animal Protection Charity – All-volunteer registered HK animal welfare charity > details
Slow Food – Partnering with local restaurants for slow food gatherings > details
Yisheng Organic – Fairtrade and organic loose leaf teas > details
One Organic – Organic coconut sugar and coconut oil > details
Vegware – Compostable packaging made from plastic-free, plant-based materials > details
Register for a listing | Connect with our business members
---
Fresh content and connections for conscious everyday choices
Hong Kong's first natural network has connected thousands of individuals, businesses and organizations since we launched in 2001, sharing fresh content and authentic connections for clean, green, healthy living products, services and programs. With everything from acupuncture to zero-waste solutions, our members have everything you're looking for — even when you're not sure what you're looking for — chemical-free health and beauty, lifestyle services, whole food, sustainable fashion, eco-style, green gadgets and more … naturally.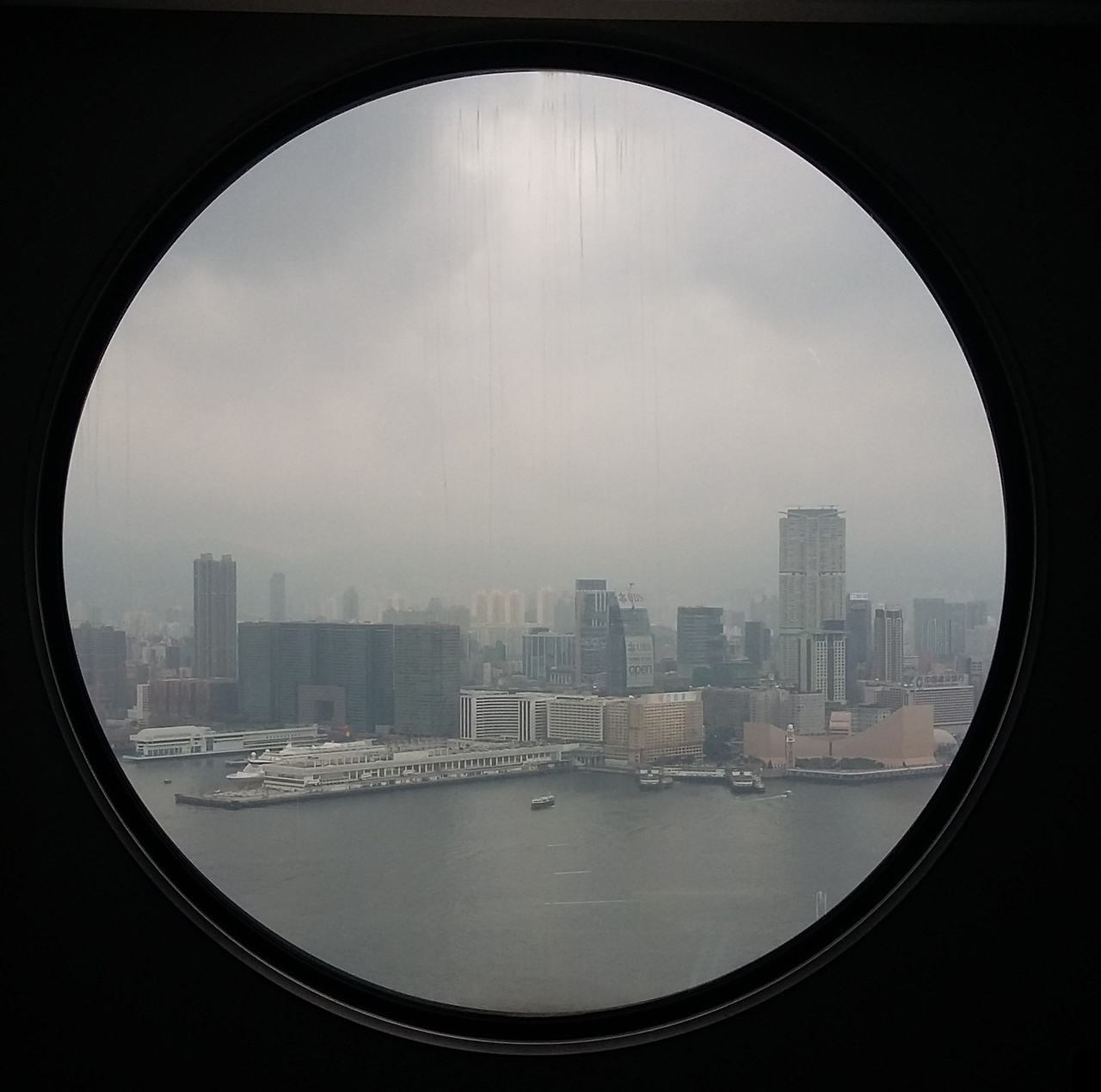 Photo by Kinzie