This week are mourning the loss of a beloved bovine friend.
His belly was filled with plastic just like the whales and the birds and the fish in the pictures.
Anyone who has visited Pui O Beach in the past 11 years will have likely encountered Billy.
He was popular with thousands of local school students who met him on outdoor education programs.
He was a descendant of herds released decades ago when local farmers turned to commerce.
He was orphaned at 4 months when his mom was killed by a car in a hit and run on South Lantau Road.
He was taken in by Ham Tin humans who released him to the wetland when he got too big for their garden.
He was determined to come home when officials tried to relocate him with neighboring cattle herds.
He was eventually accepted by the local buffalo herd who tolerated him although he was not family.
He was cared for by volunteers who raised money to buy hay and feed local buffalo herds during winter.
He was introduced to human food by beach goers who were fascinated by the local celebrity.
He was foraging for junk food but ate plastic rubbish instead — it smelled like his favorite treats.
He was cared for by local staff who learned how to remove him from the beach at weekends.
He was persecuted by local villagers who complained about the mess he made in rubbish bins.
He was neglected by officials who held him for observation three years ago but did not run tests.
He was a skeleton and his belly grew as his body could no longer absorb nutrition or digest the plastic.
He was found dead on Saturday morning and sparked a local conversation about human responsibility.
He was honored with incense and music and a little twig fire as police officers stood by offering tissues.
He was rescued from the landfill in a last ditch effort to complete the long overdue veterinary tests.
He was finally tested yesterday and the AFCD confirmed that he died of obstruction, full of plastic.
He was an innocent victim of our addiction to single use, disposable plastic in the name of convenience.
He was part of our community and part of our family who brought smiles to the faces of everyone he met.
He is already missed on our quiet beach along with these beautiful trees that were taken by Mangkhut.
We all share responsibility for Billy's suffering — our plastic addiction, our neglect of our environment, our ability to turn away in the face of suffering and believe that someone else is taking care of the problem, our complete disconnect from the animal kingdom and our reliance on overworked civil servants who have little to no experience or knowledge of compassionate animal husbandry.
With his agricultural ancestry, Billy fell between the cracks as a domesticated being released to a feral lifestyle where he was expected to fend for himself in the face of objecting residents, vicious guard dogs, feral packs and an economic system more willing to invest in relocating abandoned local herds in favor of local development than providing resources to local resident volunteers willing to care for them.
We can do better than this.
We can honor his memory by doing our best to learn what we can from this situation and begin to implement changes in our own lives and in our community.
We have already begun by dedicating Sunday's Shap Long Cleanup and buffalo visit to Billy.
Our ten volunteers braved the rain and cold for the Thanksgiving Not Wastegiving Cleanup organized by Sous les Déchets la Plage. Together, we collected 104 kg of beach rubbish in two hours, sending 4 kg of plastic bottles to Vcycle for the One Tonne Challenge and making friends with grateful local residents in the process.
Tomorrow, we will remember our naughty boy as we gather for the funeral service of Rosina Arquati, one of Hong Kong's most ardent and gentle animal protectors who understood their plight and whose pioneering work will be carried on by her many students and the AACCAA, founded to support our local animal welfare charities.
This year, more than ever, we are urged to reconsider disposable plastic anything and consider the life cycle of each piece of plastic we encounter and every item we purchase as part of our holiday spending spree.
We begin our month of zero-waste holiday celebrations with the Redress Pop-up this week and we will continue next month with the Green Queen Zero-Waste Christmas Market.
I trust you will be patient with me as I balance self care with community service and continue to work on my new practice of receiving to balance my ingrained habit of giving. It is becoming clear to me that I am only facing the challenges I have the strength to learn from.
I am learning to take the time I need, grateful for the support that makes this possible and ready for more gentle lessons ahead.
How are you choosing to grow?
Naturally,

Kinzie
Founder, HK heartbeat
Everything is connected.
Listen to your own heartbeat.
"My mission in life is not merely to survive, but to thrive; and to do so with some passion, some compassion, some humor, and some style." Maya Angelou
---
Get the full edition of the community newsletter in your inbox every week with a roundup of the latest events on the calendar, fresh listings on the directory, special promotions and member updates — join for free.
---
Calendar | Marketplace | Directory
---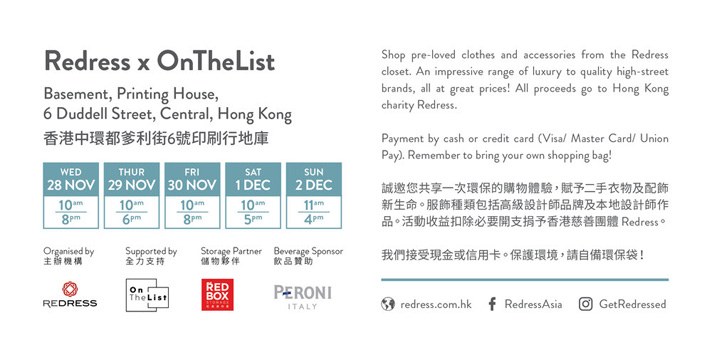 ---
HK heartbeat is produced with the generous support of our personal and business members. If you haven't already done so, please sign up as a Community Member to stay in touch and consider a contribution.
---
Cover photo by Kinzie