This week, we are offering our best.
Sometimes we know instinctively what that is. Sometimes, we have to dig a little deeper.
I am currently supporting my sister whose husband died suddenly and unexpectedly last week after being off work for a few days with the flu. I thought my best would be to show up in person to support her and her daughter, but that is not to be.
Those of us who live abroad learn how to grieve from a distance and receive advice from people like my Chinese client who wrote yesterday, "It is life. We all will die. Just do not know when."
My sister and I are strong enough and close enough to make it through this apart.
I am truly, deeply grateful for the gift of technology to stay connected with our 46 first cousins and their families. Bonnie has asked for my help with communications because she knows it's what I'm good at and I feel good because I am offering her one my best gifts.
In this season of gifts, it sparked a reflection of why we struggle with giving the perfect thing.
Ask any kid what they want for Christmas and you'll likely get a full list. Ask the same child to choose between everything on the list and free time with family and the answer might be surprising. In our over-scheduled, hyper-fast, do-it-all, FOMO lifestyle, our relationships could use more than a new something.
When we bypass the wallet and rely on our personal gifts, we can create lasting memories that withstand the test of time and space. A new generation who values experiences over stuff is changing the way we think about the holidays. There a new respect for old-fashioned traditions like making and baking and building by hand.
It might be too much to ditch the shopping altogether, but there are ways to shop consciously and purchase creatively with a thought to items that can be used create new memories. We can support the multitude of new businesses offering zero-waste products with minimum packaging, starting with the Green Queen Zero-Waste Christmas Market this Saturday.
Many of us won't be spending the holidays with our family so we rely on our gifts and our memories.
I remember when I first told my nieces and nephews that my presence was their present. They didn't believe me right away because they know how good I am at gifts and how much I love surprises, but this surprise was a winner. It truly is the gift that keeps on giving.
We can offer our time, our compassion, our craft, our charity, our kindness, our laughter, our patience, our crazy dance … but we are offering a part of ourselves when we give from the heart and we are always better for it.
What gifts are yours to share?
Naturally,

Kinzie
Founder, HK heartbeat
Everything is connected.
Listen to your own heartbeat.
"God gave us the gift of life; it is up to us to give ourselves the gift of living well." Voltaire
---
Get the full edition of the community newsletter in your inbox every week with a roundup of the latest events on the calendar, fresh listings on the directory, special promotions and member updates — join for free.
---
Calendar | Marketplace | Directory
---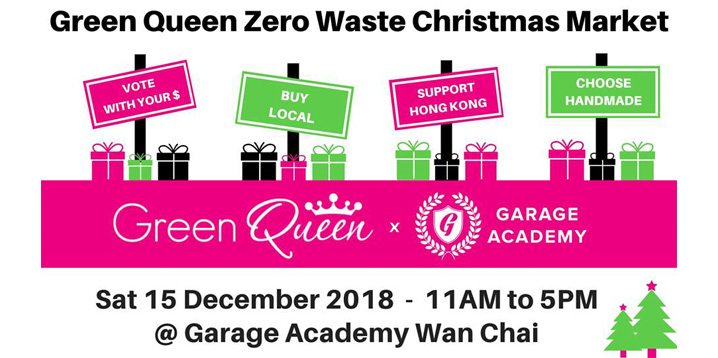 ---
HK heartbeat is produced with the generous support of our personal and business members. If you haven't already done so, please sign up as a Community Member to stay in touch and consider a contribution.
---
Cover photo by Kinzie