Get comfortable choosing responsible.
Choose lightweight and biodegradable protection.
Cut down on single-use poly masks packaged in plastic.
Disrupt with quality over quantity, reusable over convenient.
Say goodbye to disposable masks with free worldwide shipping.
Get yours or get in touch for a group purchase or a local fundraiser.
Help slow the spread of recklessly discarded masks and say goodbye to the age of disposable.
Our heart of approval is on every piece.
Naturally,


Kinzie
—
Founder
HK heartbeat
Listen to your own heartbeat



Masks have become one of the most visible symbols in controlling the spread of the SARS-CoV-2 virus and a massive number of discarded disposable masks are ending up in our landfills and washing up on our shores every day, posing a significant impact on the environment. As a business dedicated to promoting a fair and inclusive, socially responsible society, we collaborate with Better Off Alone to introduce the eco-smart NextGen, biodegradable mask.
BREATHABLE — 100% fair trade Egyptian cotton, breathable and soft on the skin
ECONOMICAL — 70% cheaper than purchasing and using a disposable mask every day
ECO-SMART — Significantly reduce environmental impact compared with synthetic masks
ANTIMICROBIAL — Silverplus® antimicrobial agent that slows spread of microorganisms
COLOURS — Black or unbleached natural with embroidered heartbeat logo; S/M and M/L
Ours is the first retail shop in all of cyberspace for customer purchases:
Shop: https://heartbeat.com.hk/fresh/store/nextgen-smart-mask-retail/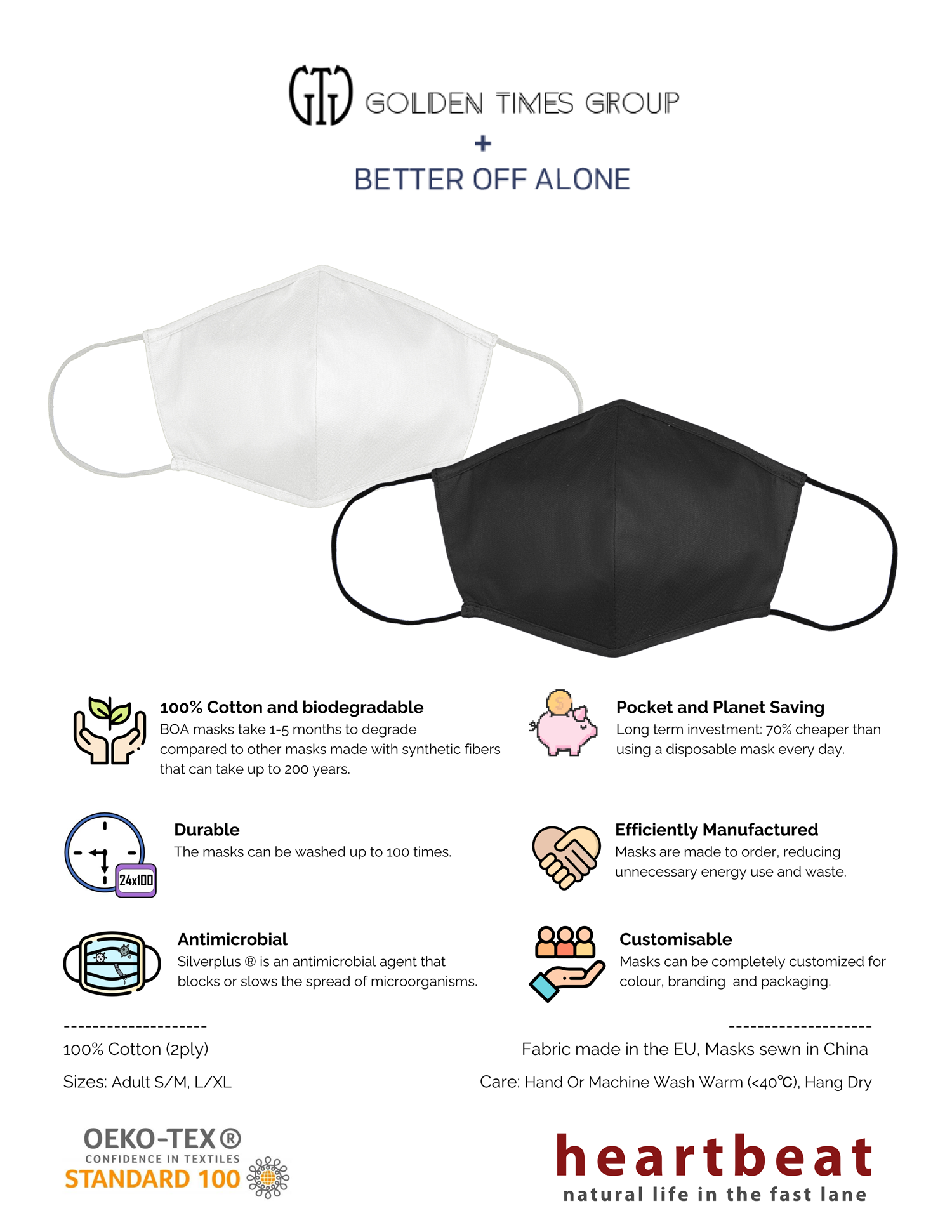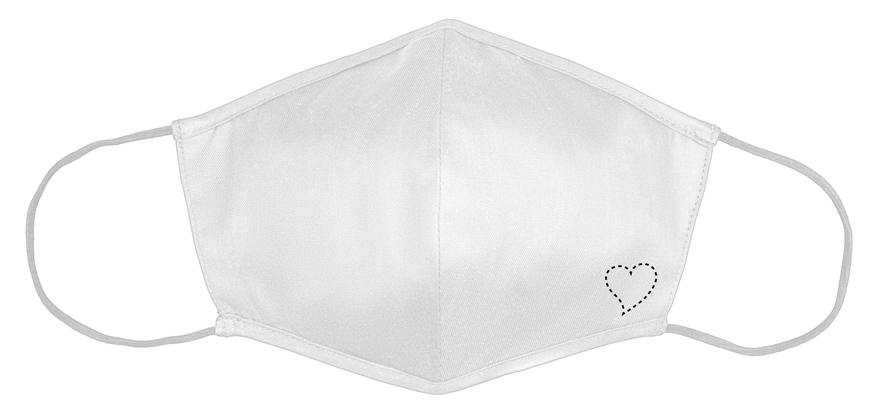 The design features a center flat seam to ensure a close fit and the comfortable fabric is light and breathable.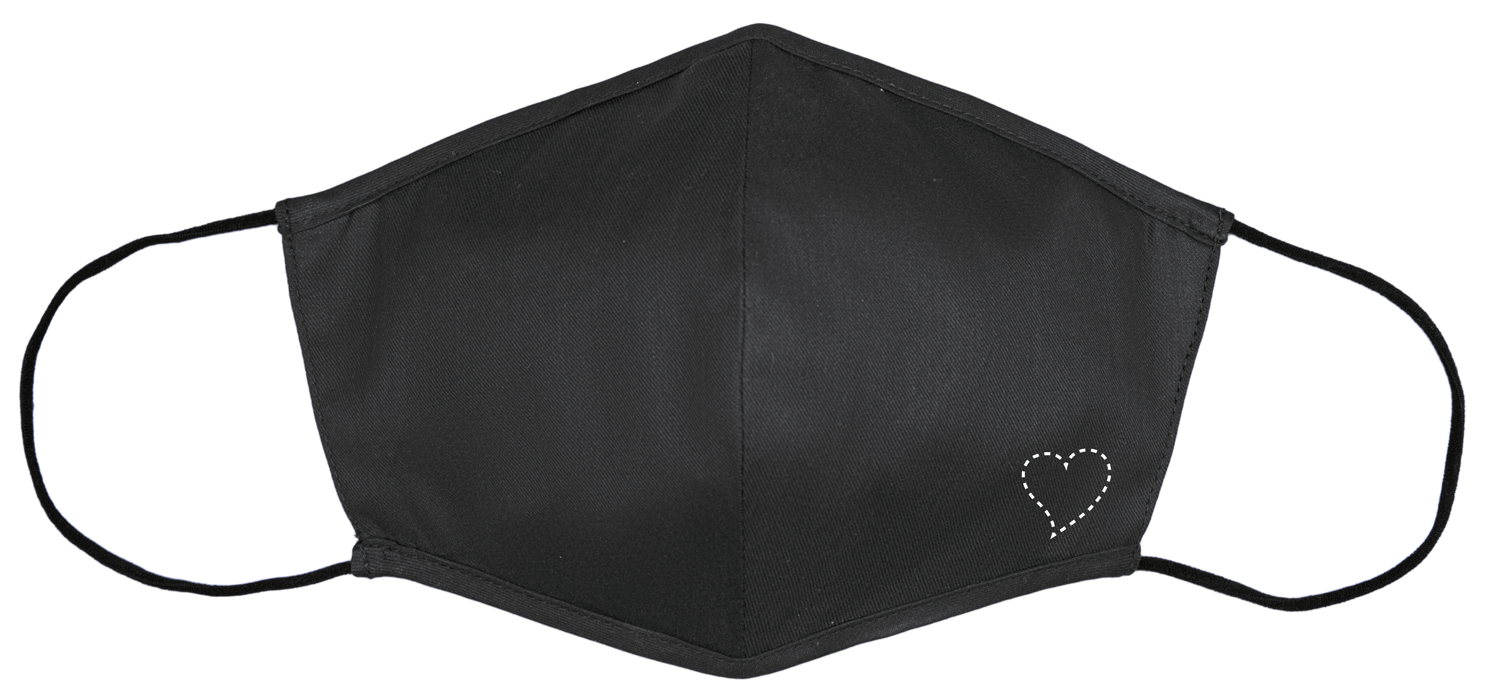 Antimicrobial (adjective): destructive to or inhibiting the growth of microorganisms, including bacteria, viruses and fungi
Silverplus® antimicrobial treatment is used to treat fabrics and stop the growth of microbes, including the SARS-CoV-2 virus that causes Covid-19.


HK heartbeat is pleased to offer the next generation eco-smart mask that is destined to replace billions of disposable masks piling up in landfills and leaking into waterways around the world.


Get in touch for information about bulk and group orders.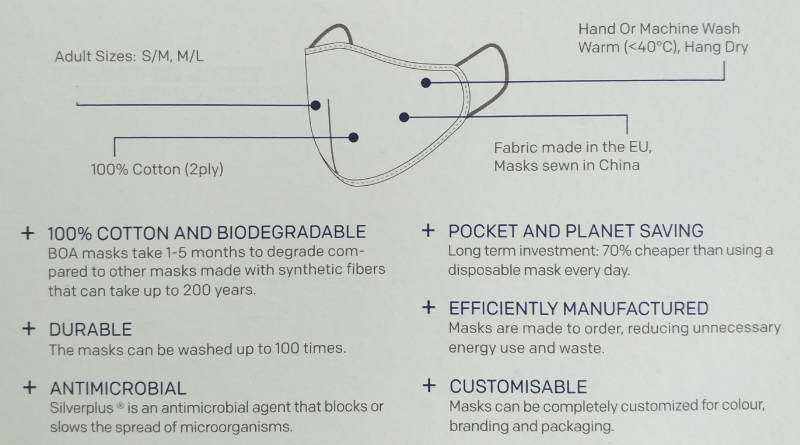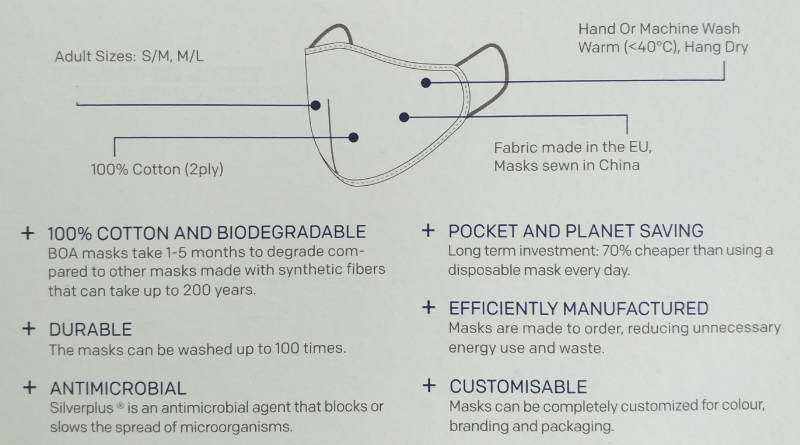 We're just getting started …
Additional colors (lavender, light blue, light pink), custom embroidery/screening and children's sizes available with group orders.

CONTACT: Kinzie
EMAIL : nextgenmask@heartbeat.com.hk