8/18 UPDATE: I launched a new shop to sell durable masks.
Wearing a mask everywhere doesn't mean dropping used masks everywhere.
On my morning walk down to the beach this morning, I noticed a startling new trend in this quiet, remote, tiny fishing village — used surgical masks discarded into the river, ready to be swept into the sea with the next rain.
With three rubbish bins within a one-minute walk, the senseless of this insensitive behavior left me incensed, but I was too nervous to pick them up without gloves so I kept walking.
Feeling stronger and calmer after my swim, I climbed over the wall, scrambled down to the ledge and recovered the six masks I counted in a short stretch, carefully placed them in the bin and scrubbed myself silly when I got back to my flat.
Hong Kong markets and charities offer a variety of handmade masks and plenty of reliable information is available for DIY projects, complete with instructions below … naturally.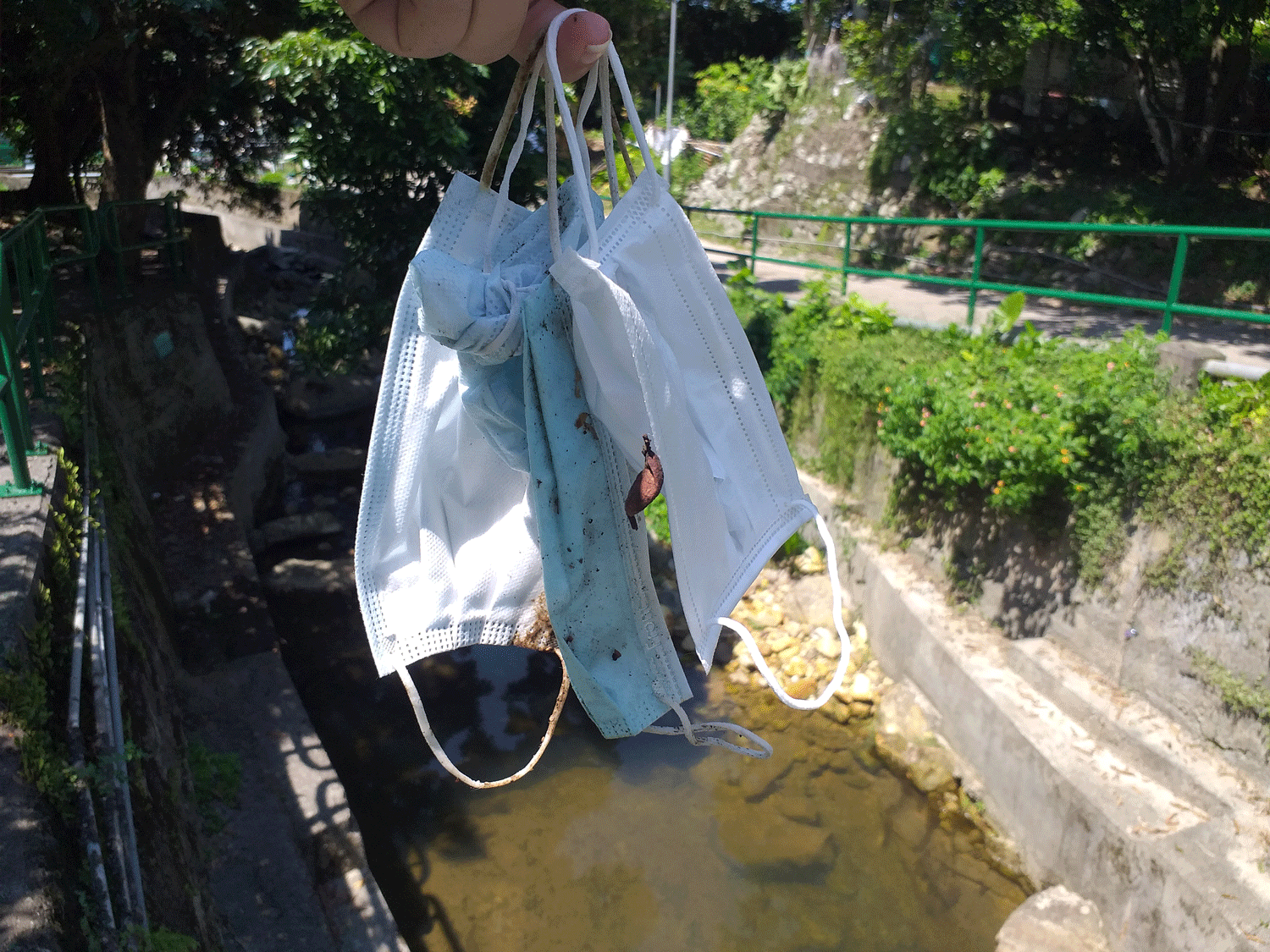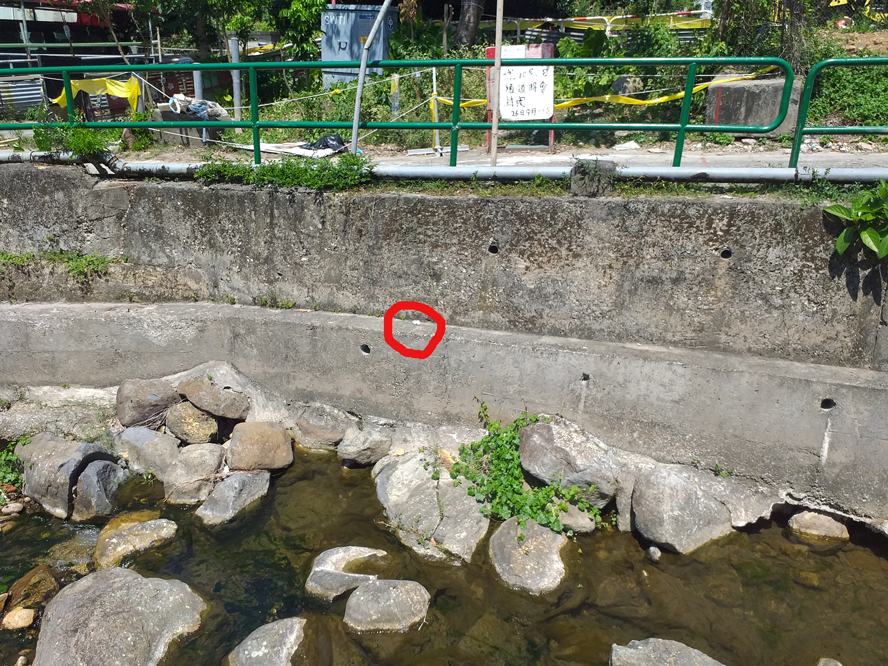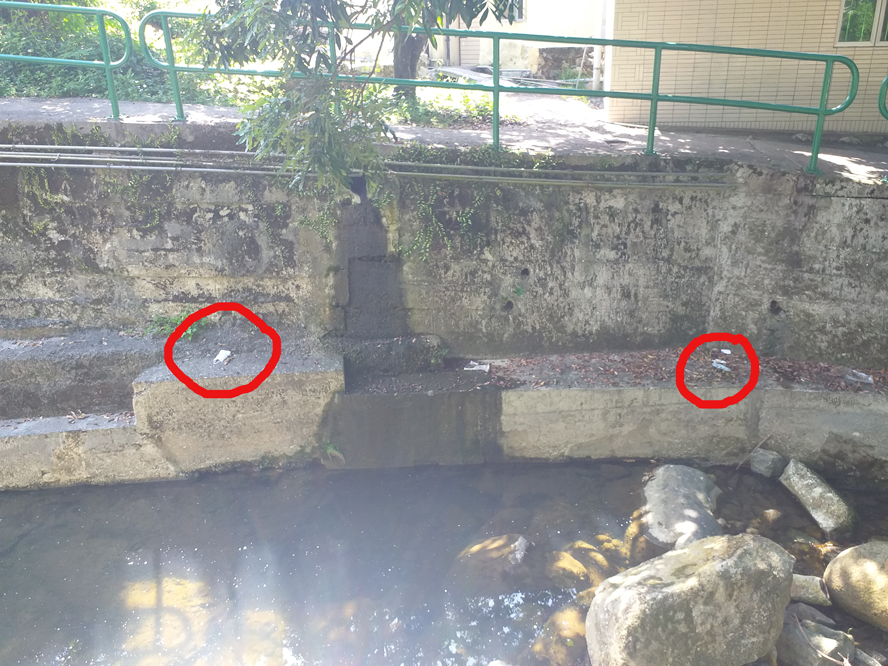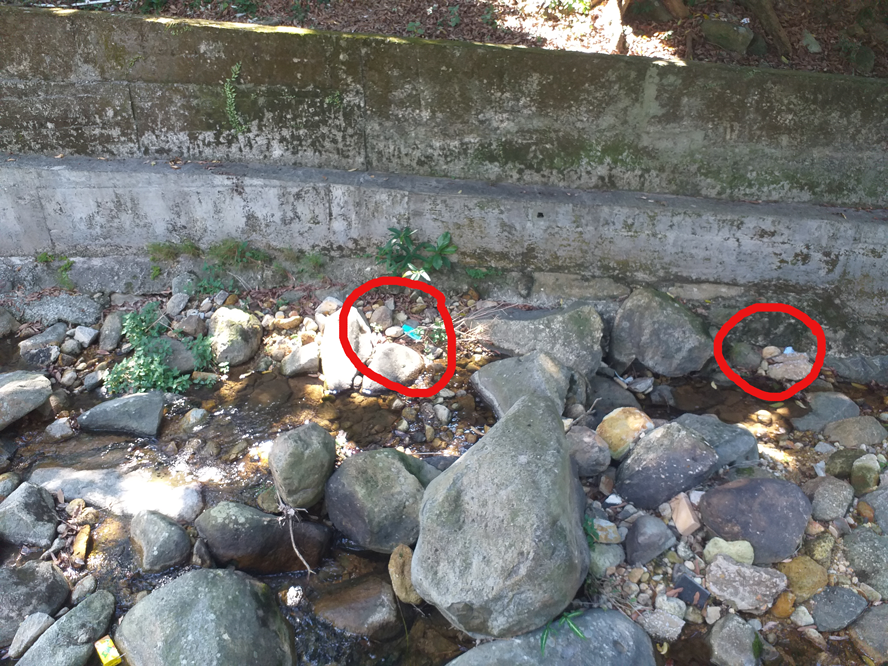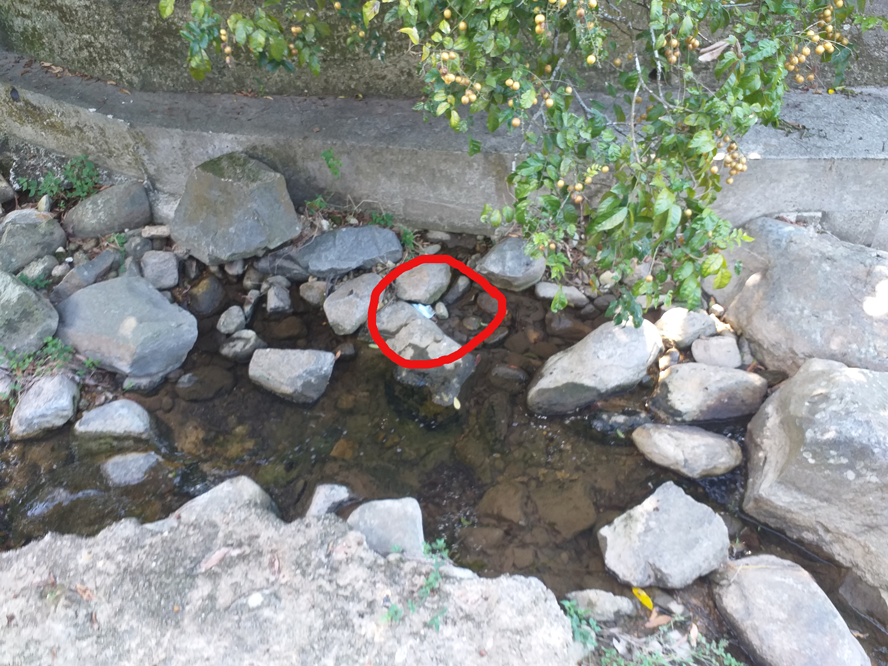 Although the official ban on face masks is still in effect, the public health exemption has been activated to manage spread of SARS-CoV-2.
Since April, Hong Kong University microbiologist Ho Pak-leung has been calling for the government to make masks mandatory  in public places and their response was to provide free reusable masks for local residents.
Wearing a mask is about protecting our community from the virus. It sends a strong message that we respect and care about one another — our customers, clients, friends and family. It's a way of communicating our social responsibility. We acknowledge we are experiencing a public health emergency and that we are aware of the risks and that we're doing our part to take care of ourselves and each other.
Let's mask up out there in this spirit.
Choose with care
In January, the HK government published guidelines for proper use of masks at a time when personal protective equipment was still scarce. Although we now have access to a steady supply of readily available disposable masks, there are reasons to reconsider reusable.
"Used personal protective equipment should be properly discarded in lidded rubbish bins and must not be littered elsewhere to avoid causing health risk and adversely affecting the ecosystem." Secretary for the Environment, Mr Wong Kam Sing
We are beginning to recognize the long term costs of the SARS-CoV-2 pandemic in terms of single use plastic — hospitals, food delivery, protective gear and a variety of gimmicks to feed our thriving need for convenience.
Recent reports of dramatic drop in recycling recall 2013 when the government set a 2022 target of each person throwing away no more than 0.8 kg of waste per day, but we sent an average of 1.53kg per person to landfill each day in 2018, representing a 20 per cent increase.
Coronavirus: How Hong Kong's dramatic drop in recycling sets a dangerous new norm
Disposable masks are not recyclable and we have seen some early reports of environmental impact in our community.
Based on the estimation that around 4 to 6 million face masks are used in Hong Kong daily and each face mask weighs about 2 to 3 grams, the face masks disposed of at landfills every day will weigh some 10 to 15 tonnes.
---
Fabric masks
Unless your personal circumstances require you to wear a medical grade mask for heightened protection, the main reason for wearing a mask in public is to slow the spread of virus in public. Face covering reduce the viral load in crowded environments and slow the spread of the virus in close quarters when physical distancing is not possible.
Masks also serve as a reminder to refrain from touching our face which, in turn, reminds us to wash our hands frequently.
Guide to buying face masks in Hong Kong
Fashionistas are catching the wave and Roshan at Sam's Tailor is making complimentary matching masks for clients with scraps from tailored suits and shirts.
Make your own
Consumer Council guide to DIY masks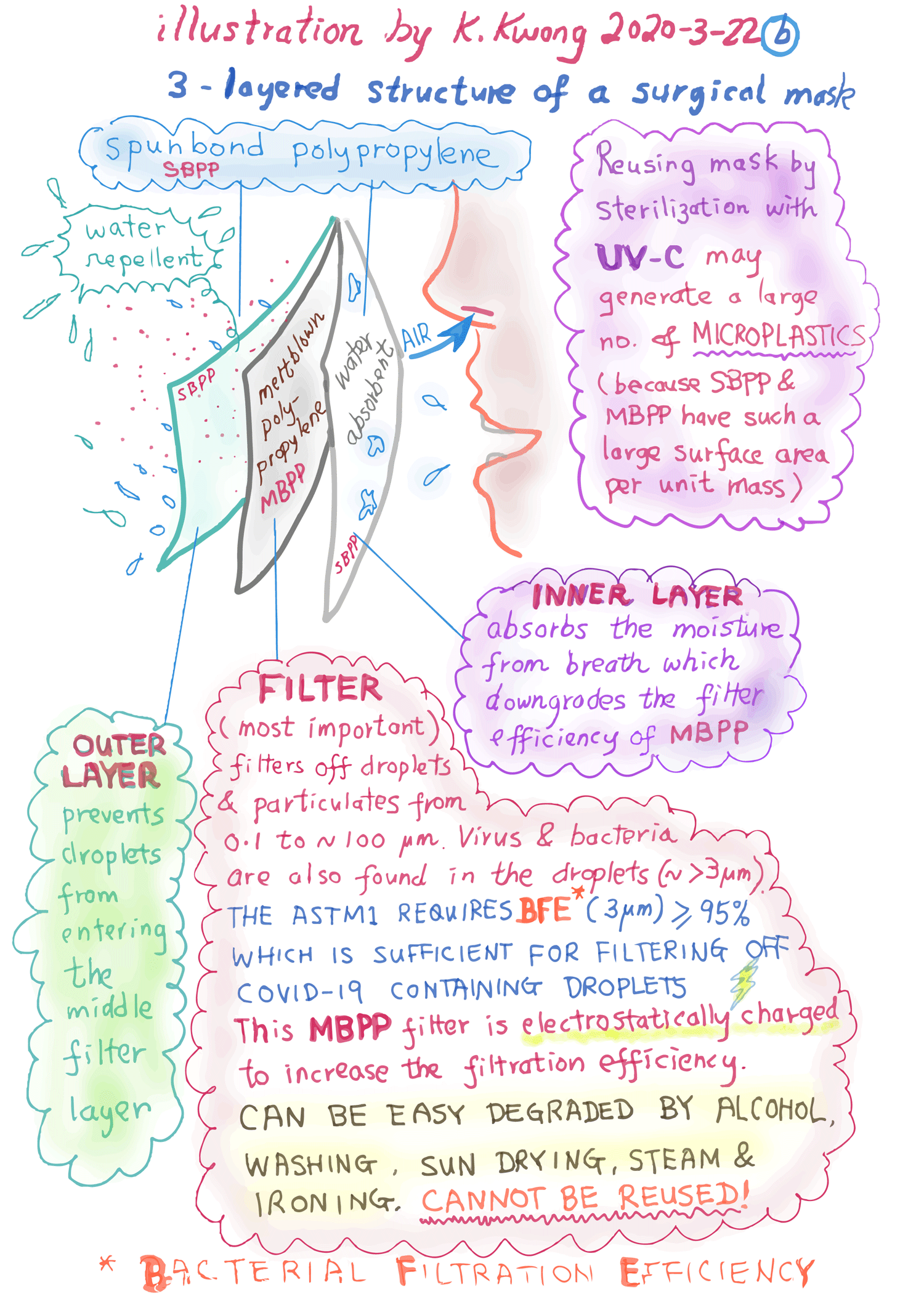 Stay informed
Bookmark the government websites for local public health informaition, and the local dashboard delivering the latest information, current advice and news updates.
A Guide to Personal, Home and Environmental Hygiene
---
Maintain good personal hygiene (coronavirus.gov.hk)
Surgical mask can prevent transmission of respiratory viruses from ill persons. It is essential for persons who are symptomatic (even if having mild symptoms) to wear a surgical mask.
Wear a surgical mask when taking public transport or staying in crowded places. It is important to wear a mask properly, including hand hygiene before wearing and after removing a mask.
Face mask is not recommended for children under the age of 2 years without supervision.
Avoid touching your eyes, mouth and nose.
Keep hands clean at all times. Perform hand hygiene frequently, especially before touching your mouth, nose or eyes; before eating; after using the toilet; after touching public installations such as handrails or door knobs; or when hands are contaminated by respiratory secretions after coughing orsneezing.
Cover your nose and mouth with tissue paper when sneezing or coughing. Do not spit or litter. Use tissue paper to hold your spit. Dispose of the soiled tissues into a lidded rubbish bin, and then wash hands thoroughly.
Wash hands with liquid soap and water, and rub for at least 20 seconds. Then rinse with water and dry with a disposable paper towel. When the hands are cleaned, do not touch the water tap directly again (for example, using a paper towel to wrap the faucet before turn it off).
If hand washing facilities are not available, or when hands are not visibly soiled, performing hand hygiene with 70 to 80% alcohol-based handrub is an effective alternative.
After using the toilet, put the toilet lid down before flushing to avoid spreading germs.
When having respiratory symptoms, wear a surgical mask, refrain from work or attending class at school, avoid going to crowded places and seek medical advice promptly.
N95 respirators are generally not recommended for use by the general public in community settings because special training is required for proper wearing and removal of the mask. Otherwise the infective risk due to inadequate protection and contamination may be ironically increased.
Avoid going to crowded places with poor ventilation if you are feeling unwell.