It's time to downsize.
At the request of friends and members wanting to lend a hand, in order to keep HK's heart beating, I set up a fundraiser to keep a roof over my head and keep the lights on …
I have decided to reduce overheads by downsizing and the new location is 50% smaller, resulting in a reduction of the primary expense which is the world famous Hong Kong sky high rent — scroll down  to read more.
IMMEDIATE REQUEST
2022 marks the beginning of a new chapter and I will need everyone's support to make this happen — especially to find a new living space and secure a new lease by 1 March 2022.
URGENT: HK$6,500 (deposit to secure lease) by 21 February 2022
The new landlady has held the lease for me since Feb 14 and there is a long waiting list.
RESULT: Funding was secured to secure the new tiny flat and cover the moving costs.
UPDATE
With immediate needs now covered, I am called to direct my energy towards personal care by stepping back from the weekly newsletter and keeping everyone up to date in the social media news feed.
Instead, I have opened my schedule and am taking on new clients for consulting projects serving business leaders as we navigate this next transition together.
"I would like to share with you as well that there is one community member that needs our support. Please check this funding campaign and consider helping Kinzie. All HK's sustainable, healing, personal development, and so on, space benefited directly or indirectly from Kinzie work in the last 20 years. Thus I am encouraging you to share here camping to your social circles and networks and allow more people in HK to support her." Pawel

IMMEDIATE NEED
HK$19,500 is needed by Friday 25 February 2022 for deposits to secure the new lease on a tiny flat for heartbeat headquarters when the landlord takes back the flat for their grandson next month.
HK$6,500 (deposit) extended to 27 February 2022 to secure the new lease  (TARGET ACHIEVED)
HK$13,000 (first/last month rent) due on 28 February 2022 to get the keys (TARGET ACHIEVED)
HK$8,500 (relocation) due on 14 March 2022 to cover moving costs (TARGET ACHIEVED)

All amounts will go directly towards the new tiny (350 square feet) home office headquarters. Other expenses are covered by ongoing membership/advertising sales and other business services.

"You are such a beacon of light in these disturbing times. I wish you and the campaign the deserved success!" Philine Bracht
Backed with $1000.00 On Feb 24, 2022

PAYMENT OPTIONS
Make a direct bank payment by deposit to the HSBC account or contribute via online payment.
BANK DEPOSIT
HSBC 400-527057-838 (Connections Un Limited) — details
Save up to 10% in online fees with direct bank deposit.

PAYME (HSBC app)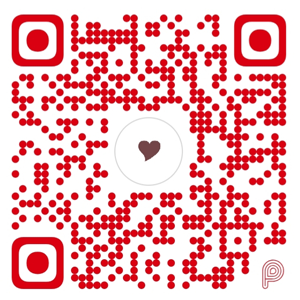 ONE-CLICK PAYMENT (credit card)
Choose an amount and pay online by credit card –or get in touch to request another amount for payment online.
ONLINE PAYMENT (PayPal)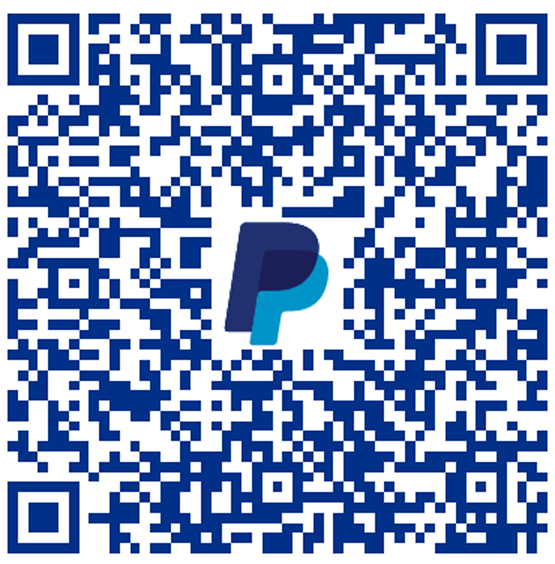 Crowdfunding campaign

Support "A new tiny home for heartbeat" on GoGetFunding.
Our secure private network provides simple functions (member profiles, community calendar, discussion forums, online market, local directory) with total individual control of private data.
Get in touch explore financial investment or corporate sponsorship
Support Hong Kong's original natural lifestyle resource and thousands of volunteers in our Social Sponsorship Program.
Members engage with our diverse community, promote businesses and stay in touch with what's new and what's on in our Hong Kong natural network.
Enjoy the positive vibes that come with promoting natural life in the fast lane.

Thank you.
John M (Backed with $1000.00 On Mar 3, 2022)
Dierdre B (Backed with $1000.00 On Mar 1, 2022)
Mireya G (Backed with $1000.00 On Feb 28, 2022)
Anonymous (Backed with $2888.00 On Feb 27, 2022)
Coral P (Backed with $500.00 On Feb 26, 2022)
Winona (Backed with $155.00 On Feb 26, 2022)
Skye S (Backed with $2333.00 On Feb 26, 2022)
Tammy S (Backed with $1000.00 On Feb 26, 2022)
Pawel S (Backed with $1000.00 On Feb 26, 2022)
Dima A (Backed with $1000.00 On Feb 26, 2022)
Cheryl W (Backed with $350.00 On Feb 26, 2022)
Eric L (Backed with $3500.00 On Feb 25, 2022)
Janice G (Backed with $3000 On Feb 25, 2022)
Brunella B (Backed with $1088.00 On Feb 25, 2022)
Jennifer E (Backed with $2000.00 On Feb 25, 2022)
Anonymous (Backed with $1000.00 On Feb 25, 2022)
Reon W (Backed with $3000.00 On Feb 25, 2022)
Philine B (Backed with $1000.00 On Feb 24, 2022)
Linda C (Backed with $388.00 On Feb 24, 2022)

Click here to make your contribution online.

It's time to downsize …
At the request of friends and members looking to lend a hand, I have set up a fundraiser to keep a roof over my head and keep the lights on …
I have decided to reduce overheads by downsizing and the new location is 50% smaller, resulting in a reduction of the primary expense which is the world famous Hong Kong sky high rent.
The new landlord has held the lease for me since Friday with a long waiting list.
It warms my heart to see how people are ready to step in and take a more active role in serving our community during times of crisis and it soothes my soul to take the lead by sharing the love.
I now need urgent financial backing to secure the new lease on tiny new premises. The current landlord is taking back the flat for his grandson and sales revenues have fallen short as Hong Kong slows to a healing pace. For months now, my time has been divided between running the business of heartbeat, taking small projects to keep the landlord happy and preparing a legal case for nonpayment of a large project that ended abruptly last year.
Take the tour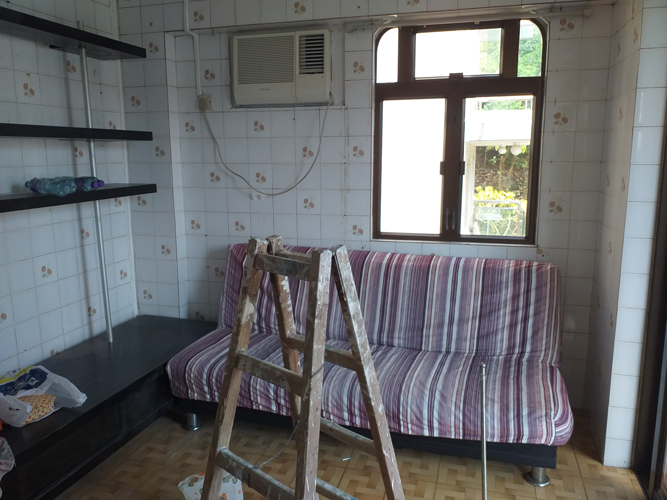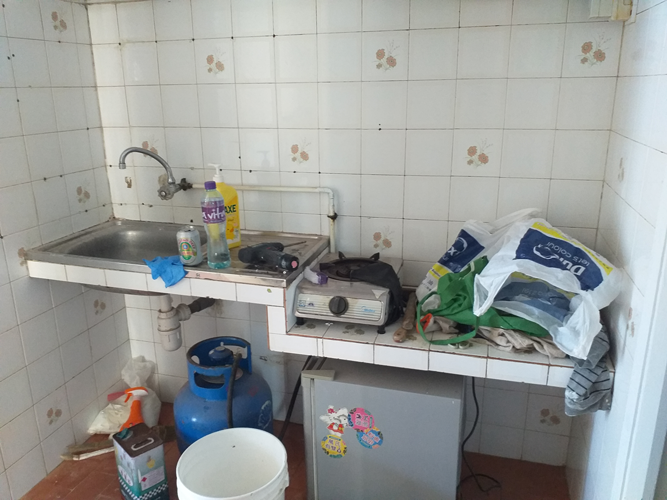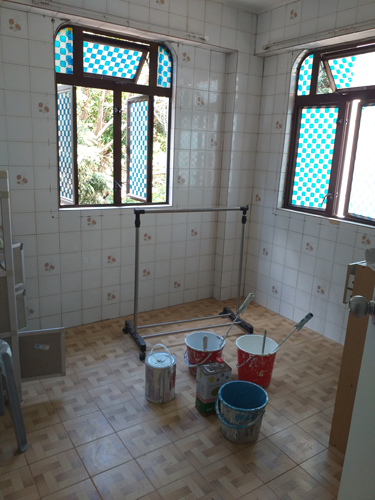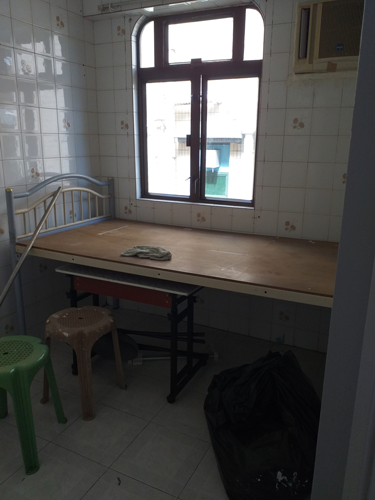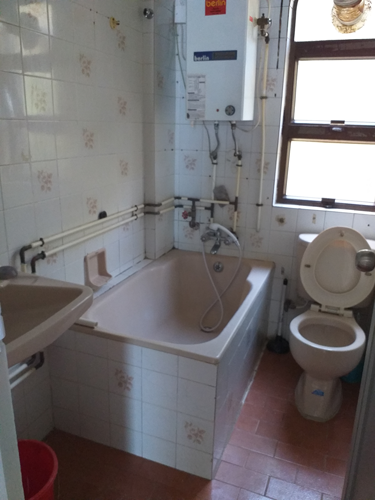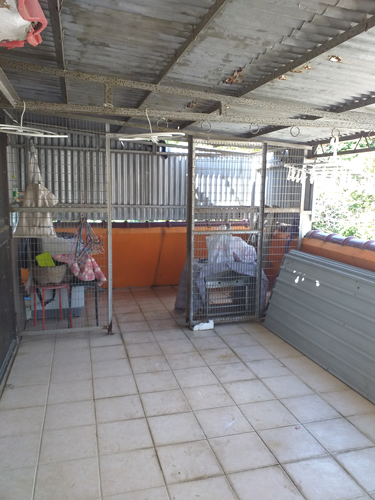 PLANNING AHEAD
HK$38,000 (3 months overheads) to stabilize revenue streams

HK$45,000 (production costs) required to launch print advertising sales
Full statements of expenses, payments and revenue will be provided upon request.


  The heartbeat natural network provides free community resources and commercial services to support to produces offering a road map for personal and social vitality.

Revenue is generated by membership (personal and business) sales and advertising services to support businesses providing natural products and services.

We match 100% of all revenues with the The Social Plan to provide free advertising for volunteer organizations delivering urgent services to the vulnerable among us.
With your help, we made it to 20 years of uninterrupted free community services with heartbeat.
Here's to the next twenty years.

Free local resources include a new simplified community calendar and the website directory recently upgraded to deliver listings on mobile devices. The natural network database, including unlisted members, is the most comprehensive curated local holistic lifestyle source with contact details for thousands of professionals and organizations delivering natural lifestyle products and services. Individuals join for help with everyday choices and our business members have all the options.
With our commitment to everything natural in Hong Kong, we make it easier for everyone to make more deliberate choices, aware of the impact on our world today and in the future.
After previous crowdfunding successes along with far too many suggestions to join the crowds and leave my beloved Hong Kong, I find myself in a situation where I need to take some tough decisions. The most important next step is to get from zero so I can express my gratitude in the form of real cash to a lovely new landlord offering the tiny new space.
I remain open to all options. As a single woman operating a business on my own in Hong Kong, I have no access to capital and no shame in admitting my mistakes in underestimating the challenge of establishing a stable living situation here, even more crucial when working from home. After two years of being closed to the outside world, difficult days are ahead for many and I am here to serve.
Oddly enough, it feels as though everything is still on track — in spite of or perhaps because of the current public health crisis demanding all hands on deck. My energy will be used to follow up on fresh suggestions and introductions to explore long-term partnerships and sponsorship in order to keep the cats fed and the lights on.
With greenwashing now reaching a fevered pitch, I have discovered that there is an actual appetite in genuine content that is expertly researched and lovingly curated by hand, While my time has been taken up in business sales, personal membership is a way to build stability with ongoing subscription payments.
The world was a different place when I first wrote in 2001 — before WordPress and Facebook and Twitter and Instagram and smart phones — and now there is loads of competition for our time and attention. Email is so last century: "It's too long." "It's too short." "I get too many emails." "We'd like to try it our for free." I've heard them all and I am not prepared to hustle with click bait for the likes and shares and followers today's data-driven mainstream advertisers are looking for.And yet, it is the best way to capture information before it gets lost in the stream.
There is still much to be done and heartbeat is still my purpose and the growth is still and always organic.
It has always been and will continue to be my belief that people aren't frightened into their best decisions — we simply want useful information we can trust without the hype or the shouting or the flashing lights or the shaming or the celebrity endorsements or the constant, constant attempts to convince us to buy something new or to be someone else.
Today, with the abundance of content and sources and resources online, on the website directory and in the new cyberspace opening on mobile, my work is equal parts easier and more time consuming.
Members will be invited to share in moderating the new heartbeat forum (in progress) as I spend less time more deliberately on the data-hungry, privacy-sucking, society-shaping time-sink that is mainstream social media. I have decided to pull back from the digital world in order to investigate where I can apply my holistic communications expertise and market knowledge for maximum impact.
It has been my choice to prioritize connecting our members. Publishing the newsletter has been my practice and my pleasure and my community service every week for more than 20 years. I took external projects to cover costs but they always interrupted my sales momentum before they were finished. As project after project fell through, I decided (once again) to devote myself full time to HK heartbeat. I have launched a new promotional campaign for membership memberships to cover costs, but it is taking longer than expected to build the back end necessary to establish a stable revenue flow.
We all make our own choices. It was my decision to sacrifice a comfortable career with salary stability, financial security, risk friendships and forgo family holidays to keep HK heartbeat going for nearly two decades on my own.
That decision was right because I am here now with what seems several lifetimes worth of business experience and spiritual growth and personal development.
Most importantly, I honor nature for nurturing me in quiet hours alone — opening my soul to deep healing from a secret childhood sexual trauma that would very likely still be very well hidden had I not been stopped in my tracks and prevented from following my path towards senior communications executive of a multinational media corporation.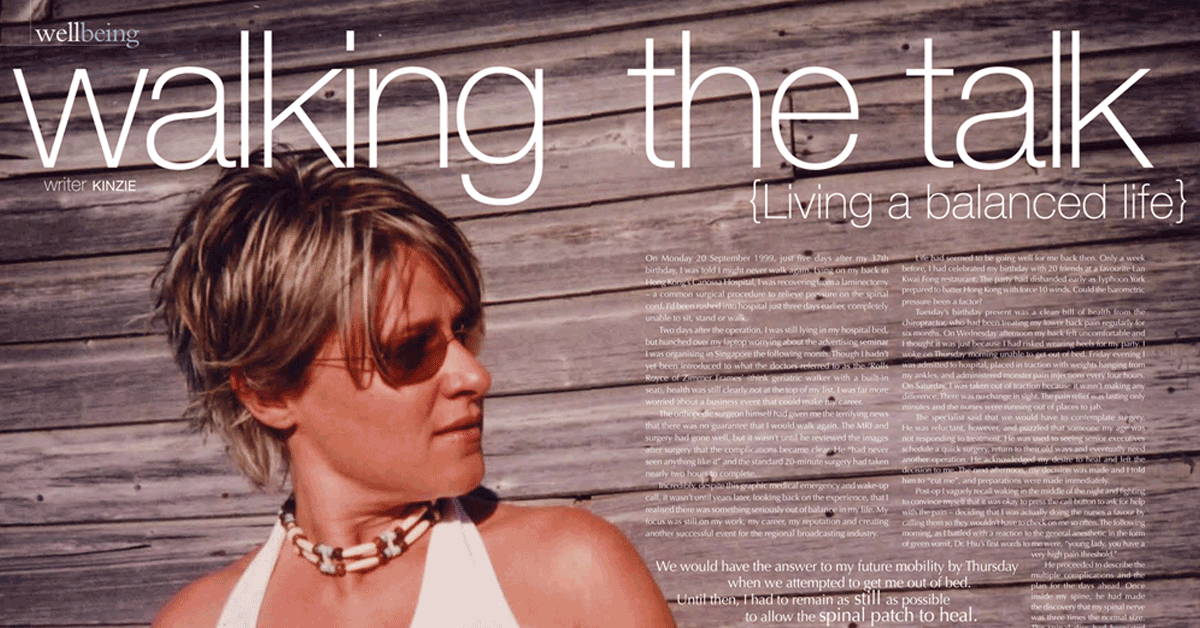 Moving forward, I am building upon a foundation of resourcefulness and efficiency. My ability to manage this stress, remind myself to let go, learn the lessons and do my best to accept this current situation will stand me in good stead when the going really gets tough. This decision to reach out rather than cut and run is testament to the confidence and resilience earned from what I've been through. I have gained an enduring trust that what is in store for me is beyond my own imagination of what is best for me right now. I have always landed on my feet and now that I'm giving you the opportunity to help, I trust I will again. I have no idea what or how or where … then again, we never really do.
It is not lost on me that I we are in one of the world's wealthiest cities. After successfully promoting, consolidating and essentially establishing the natural lifestyle market in Hong Kong with free advertising and publicity and marketing for far too long, it's time to build sustainability into the business. I am grateful for those few precious business and personal members who have stood by HK heartbeat from the beginning and thankful for advertisers who and have come and gone in this most challenging and transient of cities. I am forever indebted to friends who reached into their own pockets over the years to see this vision through. I am happy I listened to others who suggested I set up this campaign so they could share the love.
It's been a rough couple of months and I have used my tools to get the sleep I need after this decision to go tiny and I was up with the sun to make it real. I am grieving the loss of my sweet sanctuary as I write this last essay, but I already feel in my heart it is the right move right now. The next phase requires me to cut costs drastically. I will not be doing this alone.
If you are interested to know more about the next chapter, I will be updating my Vision 2022 with our progress and with more ways you can get involved.
I'll be back next week if we reach the goal by Friday — if not, I will be making another big decision.
This feels like the most difficult and radical act of self care I have taken in a while.
It has taken a lot out of me and also given me the strength to click post.
Naturally,

HK heartbeat
The natural network